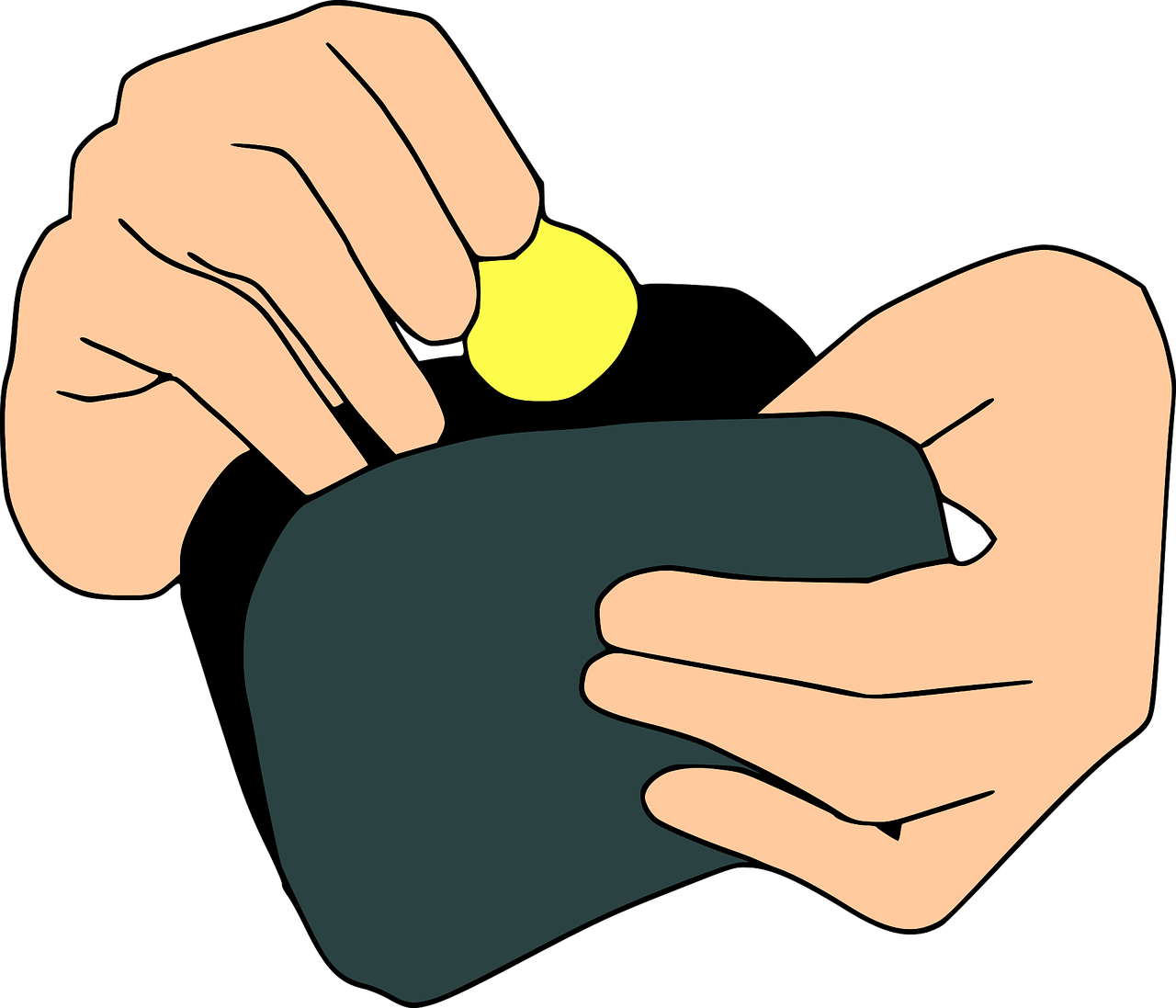 It's the start of a brand-new year! On behalf of the Law Offices of Jacob J. Sapochnick we would like to wish you and your loved ones a very Happy New Year. It has been a challenging time in the world of immigration law but we at the Law Office are proud to help you navigate the new normal.
In this blog post we share with you a new proposed rule that has been published in the Federal Register. The new rule seeks to raise certain nonimmigrant visa application processing fees, fees for the Border Crossing Card for Mexican Citizens age 15 and over, and fees to waive the two-year residency requirement (J waiver).
---
What is this all about?
---
On December 29, 2021, the Department of State released a new rule proposing the adjustment of various fees for Consular Services.
---
Non-Petition Based NIVs to Increase to $245 USD for B1/B2, F, M, J, C, D, I, and BCC applicants
---
Among the proposed fee changes is an increase of "non-petition" based NIV fees from $160 USD to $245 USD per application.
This change would impact a variety of nonimmigrant visas, such as:
those for business and tourist travel (B1/B2);
students and exchange visitors (F, M, and J);
crew and transit visas (C and D);
representatives of foreign media (I), and
other country-specific visa classes, as well as BCCs for applicants age 15 or older who are citizens of and resident in Mexico.
According to the Department of State, "non-petition" means visas that do not require separate requests known as "petitions" to be adjudicated prior to the visa application to establish that the individual meets certain qualifying criteria for the relevant status ( e.g. , that the beneficiary of the petition has the relevant familial relationship to the petitioner). Non-petition based NIVs make up nearly 90 percent of all NIV workload.
---
Petition-Based NIVs to Increase to $310 USD for H, L, O, P, Q, and R nonimmigrant visa applicants
---
The Department of State also proposes to increase fees for all "petition based" NIVs related to employment in the United States from $190 USD to $310 USD.
Petition-based NIVs include:
categories for temporary workers and trainees (H);
intracompany transferees (L);
aliens of extraordinary ability (O);
athletes, artists, and entertainers (P);
international cultural exchange participants (Q); and
religious workers (R)
These NIVs require an approved petition from U.S. Citizenship and Immigration Services (USCIS) prior to applying for a visa and demand significantly more work by the consular officer than non-petition based NIVs.
---
E Visa Fees to Increase to $485 USD
---
Further, the Department also seeks to increase the E category NIV fee from $205 USD to $485 USD impacting the E category for traders, investors, and their employees who are in executive and supervisory positions, as well as those who possess skills essential to the firm's operations from countries that have a qualifying treaty of commerce and navigation with the United States.
---
J-1 Waiver of Two-Year Residency Requirement Fees to Increase to $510 USD
---
Lastly, the J-Waiver fee is also set to increase from $120 USD to $510 USD. Certain categories of exchange visitors (J-1) are subject to a two-year home-country physical presence requirement. Exchange visitor program participants who are subject to the two-year home-country physical requirement must apply for a waiver either to stay in the United States beyond the end date of their program or if they want to submit an application to USCIS for a change in visa status.
Otherwise, the exchange visitor is required to return to their home country for an aggregate of at least two years before applying for another visa to the United States. This two-year residency requirement upon request and approval may be waived in certain circumstances and the Department proposes increasing the associated fee for processing these waiver requests.
---
Chart of Proposed Fee Increases
---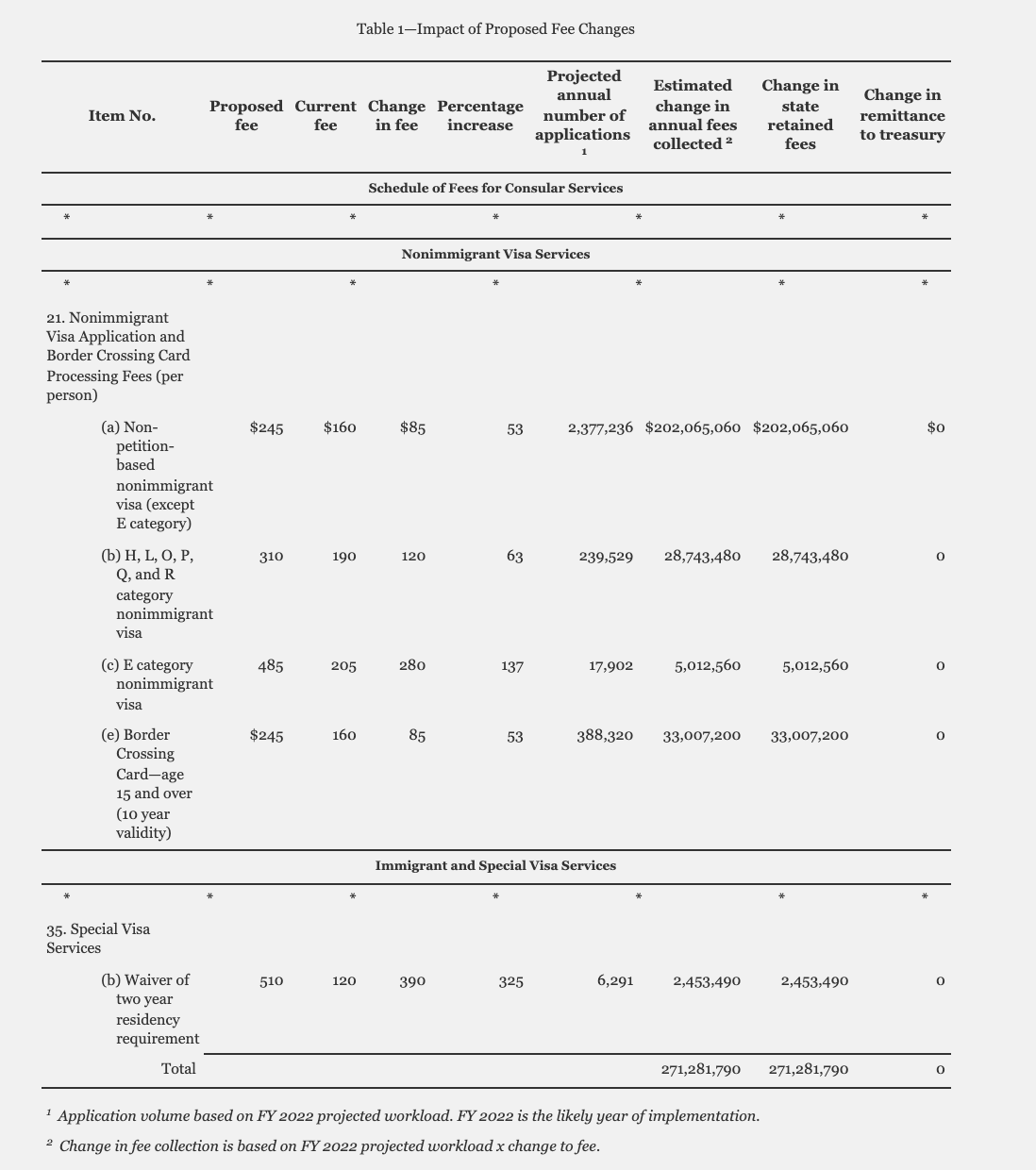 ---
What happens next?
---
The proposed rule was published in the Federal Register on December 29, 2021. By law, the government must provide a 60-day public comment period before a rule can be implemented. As of the date of publication, the comment period will expire in 56 days (February 28, 2022).
Once the comment period has closed, USCIS will review all public comments and publish a final rule in the Federal Register which will contain the rule's effective date of implementation.
For more information on this proposed rule please check out our helpful links below.
---
Contact Us. If you would like to schedule a consultation, please text 619-483-4549 or call 619-819-9204.
---
Helpful Links
---
JOIN OUR NEW FACEBOOK GROUP
Need more immigration updates? We have created a new facebook group to address the impact of the new executive order and other changing developments related to COVID-19. Follow us there.
For other COVID 19 related immigration updates please visit our Immigration and COVID-19 Resource Center here.