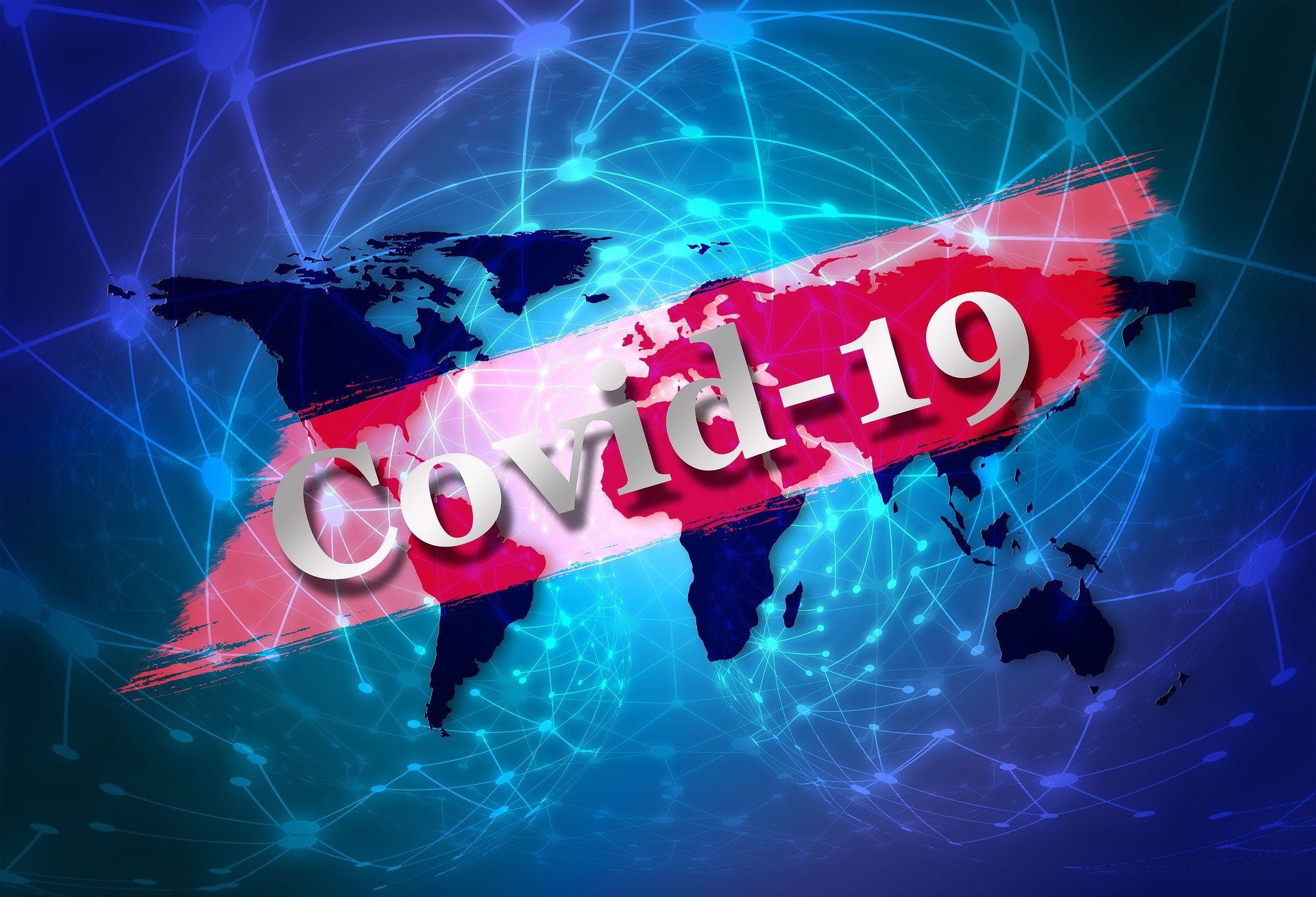 In this post, we summarize all of the major and recent developments taken by USCIS, the Department of State, and the Department of Justice in response to the COVID-19 pandemic.
These developments directly impact immigration in significant ways that will be discussed in further detail below.
As this situation evolves, we will continue to update this post for your benefit. You may also read all of our COVID-19 related posts here.
---
USCIS Field Offices, ASCs, and Asylum Offices Temporary Closed to the Public
To combat the spread of the COVID 19 pandemic, on March 18th USCIS announced the temporary closure of field offices, application support centers, and asylum offices, to the public until at least May 3rd.
We suspect that this closure will be further extended given the current public health crisis we are experiencing nationwide.
Applicants who were scheduled to appear for an interview, biometrics, or asylum interview from March 18 to May 3rd will receive a notice in the mail regarding impacted services, as well as a notice rescheduling the appointment.
ASC appointments will be rescheduled once offices are re-opened to the public.
At this time, please continue to be patient and monitor your mail closely.
---
USCIS Field Office and Service Center Operations Continue
Although USCIS is closing field offices to the public, the agency has stated that office employees will continue to perform mission-essential services that do not require face-to-face contact with the public.
Furthermore, USCIS service centers and facilities continue to operate and will continue to adjudicate petitions filed nationwide.
---
USCIS Expands RFE/NOID/NOIR/NOIT/I-290B Deadlines
On March 30, 2020, USCIS announced that it will consider any response to an RFE, NOID, NOIR, or NOIT received within 60 calendar days after the response due date set in the request or notice before any action is taken by USCIS.
Similarly, any Form I-290B received up to 60 calendar days from the date of the decision will be considered by USCIS before it takes any action.
This flexibility applies to RFE, NOID, NOIR, NOIT, or appealable decision within AAO jurisdiction where the issuance date listed on the request, notice, or decision is between March 1, 2020 and May 1, 2020, inclusive.
---
EAD Renewal Requests
On March 30, 2020, USCIS announced that it will be reusing previously submitted biometrics to process Form I-765 Application for Employment Authorization extension requests.
According to USCIS, "applicants who had an appointment scheduled with an ASC on or after the March 18 closure or has filed an I-765 extension will have their application processed using previously submitted biometrics.  This will remain in effect until ASCs are open for appointments to the public."
---
Consulates and Embassies Nationwide Suspend Routine Visa Services
On March 20, 2020, the Department of State issued a notice informing the public that all embassies and consulates will be temporarily suspending routine visa services worldwide (except for emergency, mission critical visa services, visas for medical professionals, and H2 visas).
As a result, all immigrant and nonimmigrant visa appointments (except those discussed above) scheduled to take place as of March 20, 2020 have been cancelled.
This announcement does not affect U.S. Citizen services, the Visa Waiver program, nor H-2 workers, medical professionals, and applicants with urgent matters such as air and sea crew, medical personnel, and those working to treat or mitigate the effects of COVID-19.
---
Urgent Need for Medical Professionals
The Department of State announced on March 26, 2020 the urgent need for foreign medical professionals working to treat or mitigate the effects of COVID-19.
These individuals with an approved U.S. non-immigrant or immigrant visa petition (I-129 or I-140 with a current priority date or similar) or a Certificate of Eligibility in an approved exchange visitor program (DS-2019) are encouraged to contact their nearest embassy or consulate for procedures to request a visa appointment.
In addition, J-1 alien physicians already in the U.S. are encouraged to consult their program sponsor, ECFMG, to extend their programs in the United States.
If you are a medical professional, we encourage you to contact our office as soon as possible to discuss expediting your U.S. visa.
---
Immigration and Customs Enforcement Scales Down Enforcement Policies
On March 18th Immigration and Customs Enforcement (ICE) issued a statement making clear that it will focus its enforcement and removal authority on public safety risks and individuals subject to mandatory detention based on criminal grounds, in the wake of the pandemic.
ICE will delay its enforcement and removal actions for all other individuals until the crisis has abated.
More importantly, ICE has stated that it will not carry out enforcement operations at or near health care facilities, such as hospitals, doctors' offices, accredited health clinics, and emergent or urgent care facilities, except in the most extraordinary of circumstances.
Therefore, undocumented immigrants should not be afraid to seek medical care for fear of ICE.
---
Executive Office for Immigration Review (EOIR) Operational Status (Immigration Court)
Due to continued circumstances related to COVID-19 and newly issued guidance from the Centers for Disease Control and Prevention, the Departments of Justice and Homeland Security have determined to extend the temporary postponement of Migrant Protection Protocols (MPP) hearings scheduled through Friday, May 1, 2020.
All presently scheduled hearings with EOIR will be rescheduled until further notice.
Any individual with an MPP hearing date through Friday, May 1, 2020 should present themselves at their designated port of entry on their previously scheduled date to receive a tear sheet and hearing notice containing their new hearing dates.
Furthermore, all non-detained hearings scheduled through May 1, 2020, have been postponed.
According to EOIR, "Case status and hearing date information may not be updated for those cases postponed due to operational changes during the coronavirus pandemic. Following the issuance of a new hearing notice, such information will be updated. As always, court documents such as notices are your official source of information."
For more information please click here.
---
Public Charge Rule
On March 27, 2020, USCIS updated its "public charge" webpage notifying the public that necessary medical treatment or preventive services for symptoms that resemble COVID-19 will not negatively affect any alien as part of a future Public Charge analysis.
According to USCIS, "the Public Charge rule does not restrict access to testing, screening, or treatment of communicable diseases, including COVID-19. In addition, the rule does not restrict access to vaccines for children or adults to prevent vaccine-preventable diseases. Importantly, for purposes of a public charge inadmissibility determination, USCIS considers the receipt of public benefits as only one consideration among a number of factors and considerations in the totality of the alien's circumstances over a period of time with no single factor being outcome determinative.
To address the possibility that some aliens impacted by COVID-19 may be hesitant to seek necessary medical treatment or preventive services, USCIS will neither consider testing, treatment, nor preventative care (including vaccines, if a vaccine becomes available) related to COVID-19 as part of a public charge inadmissibility determination, nor as related to the public benefit condition applicable to certain nonimmigrants seeking an extension of stay or change of status, even if such treatment is provided or paid for by one or more public benefits, as defined in the rule (e.g. federally funded Medicaid)."
Therefore, aliens should not fear seeking treatment or medical services for COVID-19 due to the public charge rule.
---
Extension of Stay for Foreign Nationals Admitted to Visa Waiver Program
Due to the President's recent travel restrictions to contain the effects of COVID-19, many foreign nationals admitted to the United States through the Visa Waiver Program have not been able to depart.
Beginning March 16, 2020, U.S. Customs and Border Protection (CBP) will allow these individuals to make a "Satisfactory Departure" request directly at a port of entry if, due to COVID-19 related travel issues, they were unable to depart the United States before their period of admission expired.
Under Satisfactory Departure, a traveler facing an emergency situation that prevented him from departing the United States within his or her period of authorized stay, may be granted 30 additional days to remain in the United States. As long as the traveler leaves within the 30-day window, he or she will not be considered to have violated U.S. immigration laws by overstaying.
At this time, CBP is adjudicating requests made by travelers who were admitted pursuant to the Visa Waiver Program/Electronic System for Travel Authorization at John F. Kennedy Airport (JFK), Newark Liberty International Airport (EWR), Raleigh Durham International Airport (RDU), Los Angeles International Airport (LAX), Ontario International Airport (ONT), and John Wayne Airport (SNA), with many more ports of entry being added.
Eligibility
Pursuant to Title 8 Code of Federal Regulations (CFR) Section 217.3(a), Visa Waiver Program (VWP) Travelers already in the United States who are unable to depart by their authorized period of admission due to cancelled flights because of COVID-19 may request "Satisfactory Departure" at a CBP Deferred Inspections Office.
A period of Satisfactory Departure may be granted not to exceed 30 days provided that the request is made during the period of admission and the alien is still in status at the time of the request. 
Satisfactory Departure may be requested if the individual's period of stay will expire in 14 days or less from the day he or she contacts CBP Deferred Inspections. If their period of VWP/ESTA admission has expired, the decision to grant Satisfactory Departure will be considered on a case-by-case basis.
Travelers must provide their names, dates of birth, and passport information at the time of the request. They may also be asked to provide their flight itineraries showing their original flight information as well as their updated travel itineraries.
You may request Satisfactory Departure by contacting the Deferred Inspections Monday through Friday, 9 am to 4 pm ET for up to 30 days.
---
If you require filing assistance, have questions, or concerns we encourage you to contact our office for a consultation.
For other COVID-19 related posts please visit our Immigration and Covid-19 Resource Center.