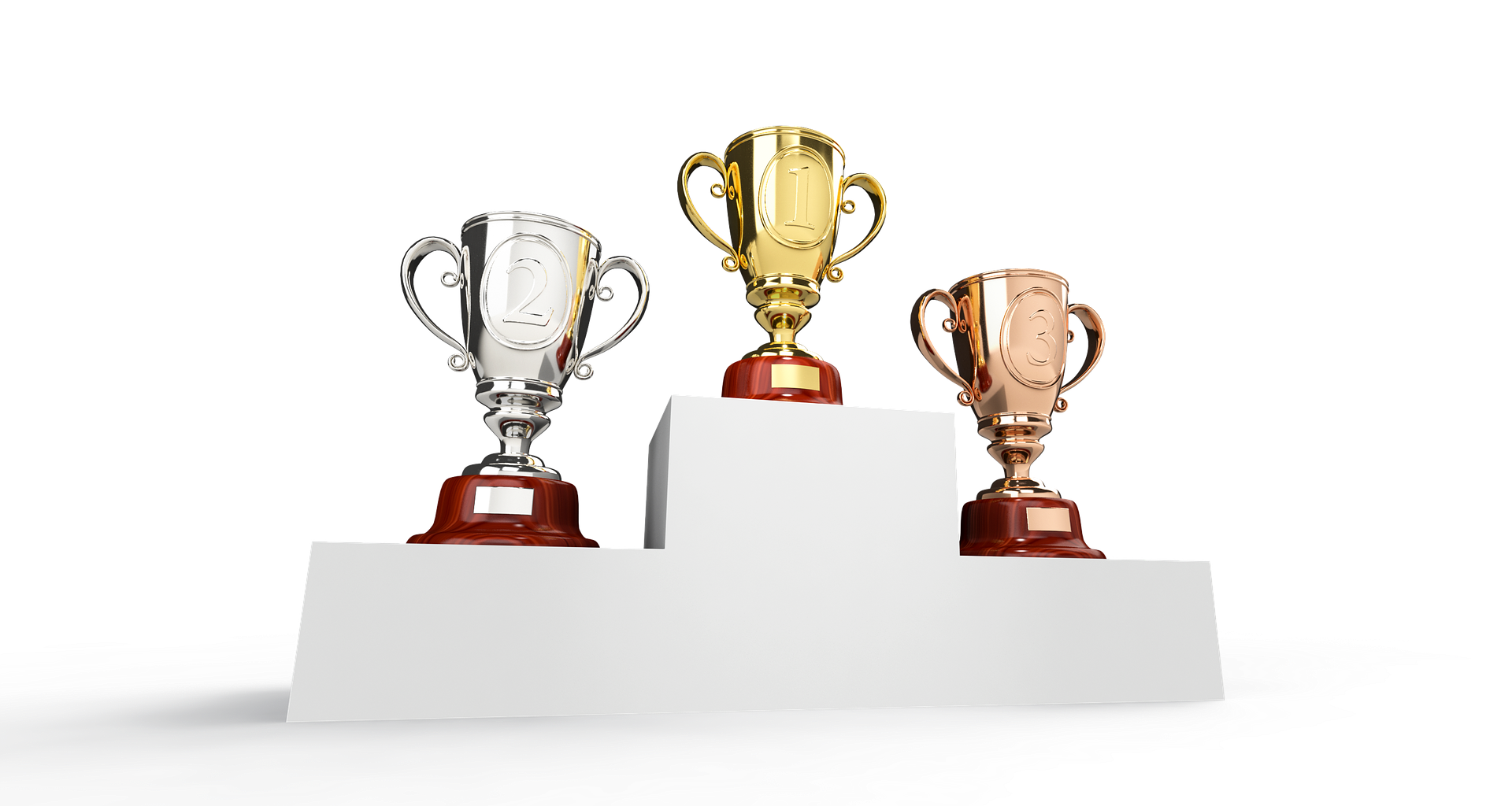 The National Interest Waiver, a subcategory of the EB-2 employment based, second preference visa, is a great option for professionals who can demonstrate possession of an advanced degree or exceptional ability in their proposed field or endeavor. The National Interest Waiver is an extremely attractive choice for those who qualify because it allows applicants to self-petition for permanent residence without having to submit a Labor Certification Application (LCA) with the Department of Labor.
It is also an interesting choice because the professions that qualify for a National Interest Waiver are not defined by statute, however, to be successful applicants must demonstrate their exceptional ability and prove that their employment in the United States would be of benefit to the nation. Without the filing of a National Interest Waiver, applicants must have employment sponsorship and their employers must go through the lengthy PERM (Program Electronic Review Management) Labor Certification process.
---
Why is NIW an attractive choice over traditional Labor Certification?
---
Simply put the National Interest Waiver takes a lot less time and is much easier to file when compared to the traditional EB-2 visa requiring labor certification. Obtaining approval of a labor certification application is no easy task. It can take anywhere from 6 months to more than 1 year to obtain approval, depending on a variety of different factors.
The PERM process is also time consuming for both the U.S. employer and the applicant, making the National Interest Waiver option extremely advantageous. For instance, during the PERM process, the U.S. employer is required to undergo a series of recruitment activities to test the labor market before filing the labor certification application. As part of these activities, the employer must go through a recruitment process where the employer must prove that there is not a sufficient number of able, qualified, and willing applicants, whether U.S. citizens or permanent residents, to fill the position. The employer must also go through an advertising period for the position and wait a mandatory 30-day period after the last advertisement runs before the PERM application can be filed.
The National Interest Waiver does away with these arduous steps, and instead allows an applicant to request a waiver of the Labor Certification process, by demonstrating that his or her proposed endeavor is in the interest of the United States. The applicant does not need employment sponsorship but must demonstrate possession of an advanced degree (master's or bachelor's) or exceptional ability in their field or endeavor. Exceptional ability is defined as having a degree of expertise that is significantly above that ordinarily encountered in the profession. That means that you must be prepared to prove to USCIS that you are an expert in your field and have attained a level of mastery in your field and/or achievements such that that you are considered "exceptional."
The National Interest Waiver is a much faster alternative exactly because there is no requirement to have a job offer, nor a requirement to be sponsored by an employer. Doing away with these criteria is immensely beneficial because the applicant need only preoccupy themselves with satisfying the NIW criteria, without waiting for a labor certification approval.
---
What are the National Interest Waiver criteria?
---
As mentioned above, while NIW does away with the tedious labor certification process, to be successful an applicant must demonstrate possession of an advanced degree or exceptional ability in their proposed field or endeavor.
As a general matter, there are 3 prongs that must be met to prove that the applicant's proposed endeavor is in the National Interest (thus demonstrating that the requirement of a job offer, and labor certification should be waived):
The proposed endeavor has both substantial merit and national importance.
The applicant is well positioned to advance the proposed endeavor.
It would be beneficial to the United States to waive the requirements of a job offer, and thus the labor certification.
In addition to the 3-prong test, applicants must also meet the below mentioned criteria:
Official academic record showing that you have a degree, diploma, certificate, or similar award from a college, university, school, or other institution of learning relating to your area of exceptional ability
Letters documenting at least 10 years of full-time experience in your occupation
A license to practice your profession or certification for your profession or occupation
Evidence that you have commanded a salary or other remuneration for services that demonstrates your exceptional ability (high salary)
Membership in a professional association(s)
Recognition for your achievements and significant contributions to your industry or field by your peers, government entities, professional or business organizations
Other comparable evidence of eligibility is also acceptable.
Our office works closely with the applicant to evaluate their background and professional achievements to carefully craft and cultivate a strong National Interest Waiver application. The documentation that must be provided in support of these criteria can vary depending on the applicant's chosen profession or proposed endeavor. For instance, recognition for achievements and significant contributions may not be rewarded with traditional trophies or awards in your profession, but other experts in the field may be able to provide letters of recommendation and/or opinion letters in support of your application to demonstrate your recognition and exceptional ability. We may also be able to identify specific areas of weakness, and provide recommendations based on your unique background.
---
How long does NIW take to process?
---
The amount of time that it takes to process a National Interest Waiver filed with USCIS can vary depending on the Field Office or Service Center that is responsible for adjudicating the case. Some service centers may be experiencing a higher workload which can translate to a longer processing time, while others are able to distribute their workload more efficiently.
With that being said, in general, USCIS is currently taking 8 months on average to adjudicate the National Interest Waiver petition. There are 2 service centers that are currently responsible for processing I-140 petitions including the Nebraska Service Center and Texas Service Center. The location where the I-140 petition is filed depends on the state where the beneficiary will be working. If the beneficiary will work in California for instance, the I-140 petition must be filed with the Nebraska Service Center. However, if the beneficiary will work in Florida, the appropriate service center is the Texas Service Center.
The Nebraska Service Center is reporting a processing time of up to 7.5 months for I-140 petitions filed for advanced degree or exceptional ability, while the Texas Service Center is reporting a processing time of up to 13 months. It is important to consider that COVID-19 continues to have an impact on the processing capabilities of USCIS Service Centers, therefore this time period could vary depending on available personnel and caseload demands. Processing times can also vary depending on the complexity of the case, strength, and other factors that could substantially impact its processing time. Therefore, it is difficult to ascertain how long any particular NIW application might take to process, and we can only provide the information publicly available on the USCIS website, and information from our own experience.
In some circumstances where a strong application is presented, it may be recommended for the applicant to file the National Interest Waiver and Green Card application concurrently which could be a time saving measure. However, this may not be an option for every applicant depending on their own individual circumstances.
It is also important to make clear that at this time premium processing service is not available for National Interest Waiver applications, although it is available for traditional EB-2 filed with labor certification. Despite this slight disadvantage, National Interest Waiver applications are still an attractive choice in terms of processing time, because the traditional PERM labor certification process on its own can take longer than 1 year.
---
How long might it take to receive the green card?
---
In some circumstances, it may be recommended for applicants to file Form I-140 and Form I-485 adjustment of status concurrently to save time. Otherwise, once the I-140 application has been approved, the applicant can proceed with the I-485 green card filing, as long as there are available visa numbers for the preference category on the Visa Bulletin. At the moment, visas are available for EB-2 for most countries, which means that applicants should continue to be able to file Form I-485 adjustment of status. Once the I-140 is approved, applicant's also have the option of filing the I-765 Application for Employment Authorization (Work Permit) along with the I-485 adjustment of status application, so that they may receive a work permit to allow them to work without interruptions throughout the process. The work permit takes approximately 7 months on average to be approved.
The processing times for the green card application also vary greatly depending on the Field Office or Service Center involved in the processing of the application. To verify the processing times for your local office we recommend referring to the USCIS case processing times webpage.
---
Contact us today
---
If you are interested in discussing your eligibility for the National Interest Waiver contact us today to schedule a consultation, by text 619-569-1768 or call 619-819-9204, or check out our video below. Our law office has helped thousands of foreign nationals achieve their immigration dreams. We have extensive experience with the EB-2 NIW process, as well as employment-based sponsorship green card options. If you are struggling with finding the best option for you, we would be happy to schedule a consultation with you.
---
Helpful Links
---
JOIN OUR NEW FACEBOOK GROUP
Need more immigration updates? We have created a new facebook group to address the impact of the new executive order and other changing developments related to COVID-19. Follow us there.
For other COVID 19 related immigration updates please visit our Immigration and COVID-19 Resource Center here.