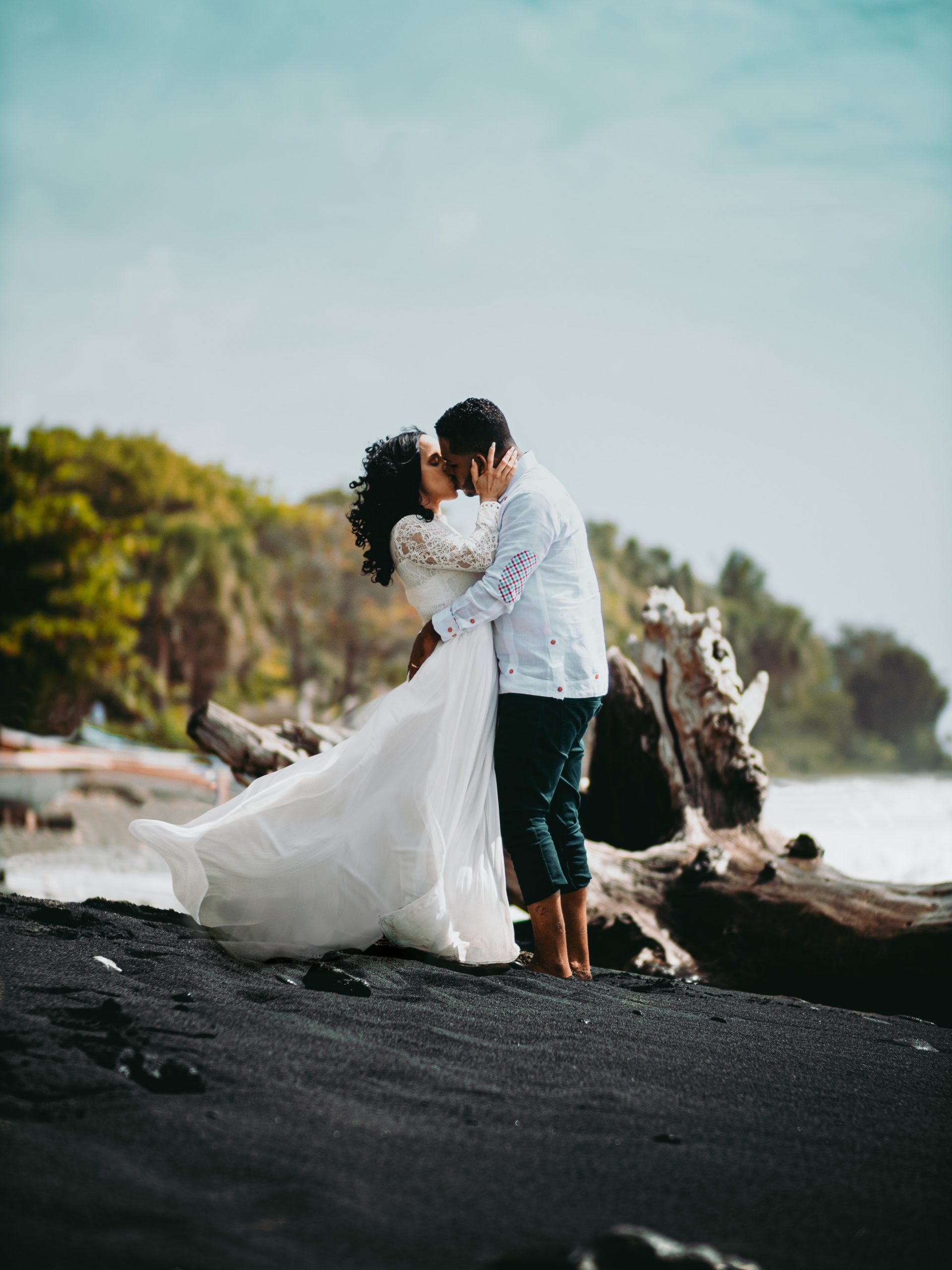 Welcome back to Visalawyerblog! In this blog post, we celebrate a client's recent success story and share with you how our office was able to expedite our client's immigrant visa interview (CR-1) to help reunite the applicant with her spouse in the United States.
We recognize that these are truly challenging times in the world of immigration and would like our readers to know that they are not alone. For many, there are alternatives and solutions that can be explored by our knowledgeable immigration attorneys to help them reunite with their family members. From our staff members to our attorneys, we are with you every step of the way on your immigration journey.
For a comprehensive consultation to discuss solutions to your immigration issues, you may contact us at 619-819-9204. 
---
Suspension of Routine Visa Services Continues at Most Consulates Worldwide
---
As our readers will know, the ongoing coronavirus pandemic has made it extremely difficult for immigrants residing abroad to secure appointments for visa interviews at U.S. Consular posts and Embassies worldwide.
While some Consulates and U.S. Embassies have resumed routine visa services, these are very few and far in between. At the moment, routine visa services are only available on a "post-by-post" basis as individual country conditions permit operations to return to normalcy. For the most part, Consulates and Embassies have not been able to provide specific dates regarding when each post will completely resume routine visa services. This has left many immigrants in a state of uncertainty during what is already a very difficult time in our history. Many family members remain apart for extended periods of time with no end in sight.
Despite these limitations however, Consulates and Embassies are continuing to accommodate emergency and expedite requests for applicants with urgent matters who need to travel immediately. Where an applicant has been documentarily qualified by the National Visa Center, a U.S. Citizen petitioner may submit a request with the NVC to expedite the consular interview based on extreme hardship to the U.S. Citizen. Extreme hardship to a U.S. Citizen spouse can be demonstrated in several ways including where the USC is suffering from a disability or severe medical and/or psychological condition.
---
How can spouses of U.S. Citizens qualify for an Expedited CR-1 Visa Interview?
---
In general, there are two ways a CR-1 immigrant visa applicant can qualify for an expedited visa interview appointment despite the current suspension of visa services. The first option, known as the National Interest Exception (NIE), is available to visa applicants who can demonstrate that their entry to the United States is necessary because it is in the National Interest.
One may receive a National Interest Exception:
(1) as a public health or healthcare professional or researcher to alleviate the effects of the COVID-19 pandemic, or to continue ongoing research in an area with substantial public health benefit (e.g. cancer or disease research);  OR
(2) to provide care for a U.S. citizen, including alleviating the burden of care from a medical or other institution, or to prevent a U.S. citizen from becoming a public charge or ward of the state or the ward of a medical or other institution; OR
(3) to join an active military member petitioner in the U.S.
It is most common for eligible visa applicants to demonstrate their satisfaction of the second criteria, by way of documentary evidence showing that their entry is necessary to alleviate the burden of care of a U.S. Citizen (normally the U.S. Citizen petitioner or the U.S. Citizen's children) OR to prevent the U.S. Citizen petitioner from becoming a public charge.
---
The second option, known as an Expedite request, is available to U.S petitioners who can show that an expedited Consulate interview appointment is necessary to prevent:
Severe financial loss to a company or person, provided that the need for urgent action is not the result of the petitioner's or applicant's failure to:

File the benefit request or the expedite request in a reasonable time frame, or
Respond to any requests for additional evidence in a reasonably timely manner; OR

For urgent humanitarian reasons; OR
Where compelling U.S. government interests exist (such as urgent cases for the Department of Defense or DHS, or other public safety or national security interests).
Most often, this second option is used by U.S. Citizen petitioners who are experiencing severe financial loss, as a result of their continued separation from their spouse residing abroad. For instance, the U.S. Citizen petitioner may become unemployed or may incur substantial debts as a result of the separation.
---
Our Client's Situation
---
John Doe and his wife Jane Doe reached out to us after finding themselves at the center of the chaos caused by the COVID-19 pandemic. John, the U.S. Citizen petitioner, had filed the I-130 petition for his wife in early February of 2020, to start the process of immigrating her from the Dominican Republic to the United States. At the time of filing, his wife was pregnant with their first child and was due in June of 2020. Several months later, at the height of the COVID-19 pandemic, the couple's I-130 petition was approved, and later their case became documentarily qualified by the National Visa Center. Much to their frustration, however, the petition could not move forward for visa interview scheduling at the U.S. Embassy in Santo Domingo, due to the sudden suspension of routine visa services at the Embassy.
John was filled with sadness and frustration and what should have been a joyous occasion quickly turned into a nightmare. As the birth of his first child came closer, John was beginning to come to the realization that he would not be able to travel to the Dominican Republic to be there for his child's birth, due to the flight restrictions preventing essential travel during the pandemic.
After more than one year of no progress, John became more and more desperate and wanted to find a resolution to the nightmare he was living in. Once restrictions eased, John was having to travel from the United States to the Dominican Republic on a daily basis to provide care for his wife and their newborn daughter. In the process, John was incurring substantial debts running in the thousands of dollars for credit cards, travel expenses, Airbnb rental expenses, and Western Union transfers to help support his wife and child. However, this lifestyle was no longer feasible because John also had other obligations at home. He had a demanding government job in the United States and had taken all of his paternity leave to see his wife and child in the Dominican Republic. With his paternity leave running out and the threat of losing his job, John initiated contact with our office to discuss the possibility of expediting his wife's CR-1 visa interview.
After speaking with John, we discovered that he qualified for both the National Interest Exception and an expedited visa appointment request for his wife, based on a variety of factors.
First, we were able to demonstrate that the separation from his wife and child was causing him severe anxiety and depression, that was becoming even more aggravated by his large debt and work responsibilities. As telework was beginning to transition to in-person work, John was finding it more and more difficult to see his family in the Dominican Republic.
Second, we were able to show that John had a great burden of care as he was also helping his father in his recovery from an aggressive form of cancer, as well as his brother who was suffering from paralysis, and other medical conditions that prevented him from caring for himself.
We argued that his wife's entry was necessary, first to help ease his burden of care for their newborn child and their second child on the way, second to help alleviate his own emotional stressors so that he could continue his employment, and third also to alleviate the burden of care for his family members, by stepping in if needed to help with daily tasks in the home setting.
To further solidify the argument, we showed medical documentation of his family's health conditions, a doctor's note from his wife showing that she was expecting her second child, his first child's birth certificate, and documentation showing his financial hardships, having to pay for his expenses in the United States, and those of his wife and child in the Dominican Republic.
Our office was able to contact the expedite unit of the National Visa Center and requested that the Embassy in Santo Domingo urgently expedite his wife's interview on grounds of extreme hardship based on the NIE and expedite criteria.
We made clear that John needed to be reunited with his wife and child, who alone could provide the necessary love, support, and care needed for his mental wellbeing.
We are happy to report that our communications with the NVC were successful. Our client was informed that the U.S. Embassy in Santo Domingo, Dominican Republic accepted his wife's case for expedited processing, and the NVC immediately sent the case to the Embassy for interview scheduling. Our client's wife will soon be on her way to the United States, and they will finally be reunited as a family. Congratulations to our clients!
---
Conclusion
---
We share this success story as a reminder that applicants should not be discouraged during these challenging times. There are many alternatives and options for those with urgent needs, and especially those suffering from extreme hardships, and severe medical and/or psychological conditions. Do not lose hope. If you would like to know whether you may qualify for an expedite request based on extreme hardship to your U.S. Citizen spouse, please contact our office for a consultation. We want you to know you are not alone. If there is a solution, we will make sure your voice is heard.
---
Helpful Links
---
Questions? If you would like to schedule a consultation, please text 619-569-1768 or call 619-819-9204.
---
JOIN OUR NEW FACEBOOK GROUP
Need more immigration updates? We have created a new facebook group to address the impact of the new executive order and other changing developments related to COVID-19. Follow us there.
For other COVID 19 related immigration updates please visit our Immigration and COVID-19 Resource Center here.