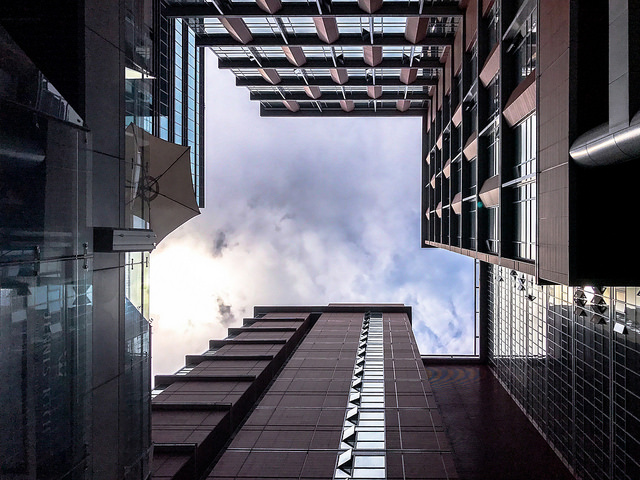 Andrew, a real estate professional and Vice President of a large real estate firm headquartered in Asia, came to our office to discuss the possibility of filing for an EB-2 National Interest Waiver. To receive a national interest waiver, the applicant must demonstrate a high level of achievements and unique skills pertaining to their position to justify a waiver of the requirements of a job offer and labor certification filing.
The challenge in Andrew's case was the absence of demonstrated achievements in the real estate business, and various non-disclosure agreements the client had signed restricting the documentation he could provide to demonstrate his exceptional ability in the industry, based on the high net worth projects he had worked on in the real estate industry. There were however other strengths that Andrew possessed that would qualify him for the national interest waiver. Andrew possessed a law degree from his home country, a master's degree in taxation, a master's degree in real estate from an ivy league university, and he was licensed to practice law in the United States. In addition to possessing these advanced degrees, two of which were received in the United States, Andrew's career in the real estate sector spanned nearly 21 years.
The difficulty however remained in that Andrew did not have many documents to present to USCIS demonstrating his achievements as an entrepreneur and real estate investor, and the projects he was working on could not be disclosed based on the confidentiality agreements he had signed. Our experienced staff and attorneys decided that the best strategy in Andrew's case was to highlight his education and vast experience in the industry having maintained high level positions in the industry, leading international real estate teams, heading overseas real estate and property management implementation strategies across various continents, and initiating/implementing domestic real estate acquisition projects totaling more than $4 billion in investment. We are happy to report that our strategy was successful and Andrew's national interest waiver was recently approved. Here is how we did it.
Per Matter of Dhanasar, 28 I&N Dec. 884 (AAO 2016) we demonstrated by evidentiary record that Andrew satisfied the threshold criteria for the national interest waiver as an individual holding an advanced degree. These criteria are as follows:
The proposed endeavor has substantial merit and national importance
The foreign national's work is well positioned to advance the proposed endeavor and
On balance, it would be beneficial to the United States to waive the requirements of a job offer and of a labor certification
The foreign national will serve the national interest of the U.S. to a substantially greater degree than any available U.S. worker having the same minimum qualifications.
In support of these criteria our office provided the following documentation to supplement the weak aspects of the case—lack of demonstrated achievements, information regarding the projects he had worked on:
8 Detailed and Extensive Recommendation Letters from Experts in the Industry demonstrating the applicant's past record of specific achievements, his ability to serve the national interest to a substantially greater extent than the majority of his peers
Attorney cover letter focusing on the positive economic impact he would have in the U.S. based on his unique skills and vast experience, his academic credentials, his vast experience in the industry, and excerpts from recommendation letters written by leaders in the industry
Diplomas/Degree documentation
License to Practice Law
Resume highlighting his vast career holding high level positions in the industry and handling of high net worth acquisition deals and investments
Detailed letter from the foreign national describing his career and unique abilities
Published material about his work
Evidence of Awards in the industry
Evidence of Authorship, information on the applicant's book on real estate
Documentation of the applicant's Real Estate Expert Column
Evidence of exclusive membership in Asian building association
Professorship: Evidence of mentorship, teaching materials, lecturer certificate, course syllabus
Evidence of high salary and critical capacity
Employment confirmations
Average salary in comparison to the real estate industry
Description of the corporate mission and agenda
Foreign Taxes
Projects controlled by foreign national including media press coverage
Advice for applicants in a similar situation
If you or someone you know is in a similar situation we advise that you keep very good records of your achievements, making sure to keep copies of everything exceptional that you have worked on that could potentially be of use in your national interest waiver even if you do not think it is important. Ensure that you leave each employment on good terms and have a good relationship with your colleagues so that they can write recommendation letters on your behalf. In this case our client held excellent long-standing relationships with his colleagues and former associates, which ultimately helped salvage his national interest waiver filing. In these letters experts in the industry were able to provide their first-hand knowledge of his work ethic, unique skills, experience and tie those credentials to prove that granting his waiver would be beneficial to the United States.
Remember that everyone's case is different depending on their industry. To address your individual needs please contact our office. Throughout our decades long practice, we have helped thousands of entrepreneurs and investors get closer to their American dream. Please contact us for a free first-time consultation. For more information about the national interest waiver please click here.