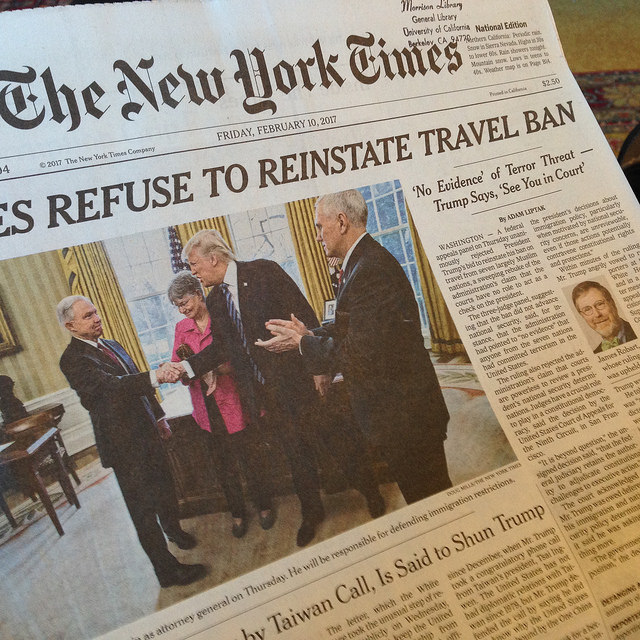 In this series, our office brings you up to speed on all things immigration.
Reminders for H-1B applicants for Fiscal Year 2018
Beginning April 3, 2017 USCIS will begin to accept cap-subject H-1B petitions for fiscal year 2018. USCIS has recently announced that premium processing has been temporarily suspended beginning April 3, for a 6-month period, that means that petitioners CANNOT file Form I-907 request for premium processing while premium processing has been suspended. As a reminder, for the general cap (U.S. bachelor's degree holders or the foreign equivalent) only 65,000 H-1B visas are available per fiscal year, while 20,000 H-1B visas have been allocated for the advanced degree exemption (U.S. Master's degree holders or higher level of education). Our office has estimated that this H-1B season, advanced degree holders will have a 65 to 70% chance of being selected in the lottery, while individuals qualifying for the general U.S. bachelor's cap will have a 35 to 40% chance of selection.
For more information about the H-1B visa please click here.
I-130 Consular Processing
If you have applied for an immigrant visa with the National Visa Center, a process that is also known as consular processing, and you are preparing your civil documents for shipment to the National Visa Center or for your immigrant visa interview, please be aware that the Department of State has recently made changes to the Country Reciprocity tables, requiring new or additional documents for certain foreign nationals depending on their country of nationality. All original civil documents must be presented at the immigrant visa interview by the intended beneficiary.
To view the updates please click here.
To review the complete Visa Reciprocity Table, please click here.
What is happening with Trump's Muslim Travel Ban and what is a Temporary Restraining Order?
Trump's revised executive order banning the admission of foreign nationals from 6 Muslim-majority countries (Syria, Somalia, Sudan, Libya, Iran, and Yemen) and the admission of refugees is currently on hold. A federal judge from the state of Hawaii has issued what is known as a TRO or Temporary Restraining Order.
What is a TRO?
A TRO is a provisional form of relief granted by the federal courts that prevents a party from doing a certain thing so that the moving party does not suffer harm. The relief provided by a TRO is immediate, because the order is only granted under emergency circumstances. A TRO goes into effect for 14 days and can be extended for another 14 days (maximum 28 days). A TRO is not permanent.
Why did the Court issue the TRO?
To receive a TRO the moving party must prove that (1) there is a strong likelihood that they will succeed on the merits of the case (2) there is a likelihood of irreparable harm suffered by the moving party if relief is not granted (3) proof that the moving party will suffer more hardship from the denial of the provisional relief than the non-moving party and (4) where granting the relief is in the public interest. The Court concluded that these 4 factors were satisfied, and issued a TRO to prevent the enforcement of the travel ban.
When will the TRO end?
The TRO preventing Trump's executive order from being enforced went into effect on March 15, 2017 and will continue to be in place until Wednesday March 29, 2017 (14-days). The TRO may be extended for an additional 14-days. During the period of time the TRO remains in place, travelers from the six Muslim majority countries and refugees may travel freely into the United States. Permanent residents and U.S. visa holders are not affected by the executive order. The Trump administration is in the process of filing an appeal to reinstate the executive order before the Fourth Circuit Court of Appeals located in Richmond, Virginia.
In the News: Mayor of Dallas Proposes Photo ID Initiative for Undocumented Immigrants
The Mayor of Dallas, Mike Rawlings, announced a city plan that proposes to offer photo ID cards to all residents of Dallas, including undocumented immigrants. If the plan passes, the photo IDs will include the resident's photo, name, and address. These IDs would help undocumented immigrants open bank accounts, obtain library cards, have access to the city's municipal services, and partake in basic activities such as cashing checks, or seeking employment.
For more information on this proposal please click here.
Questions? Please visit our website for more information on the services we offer.