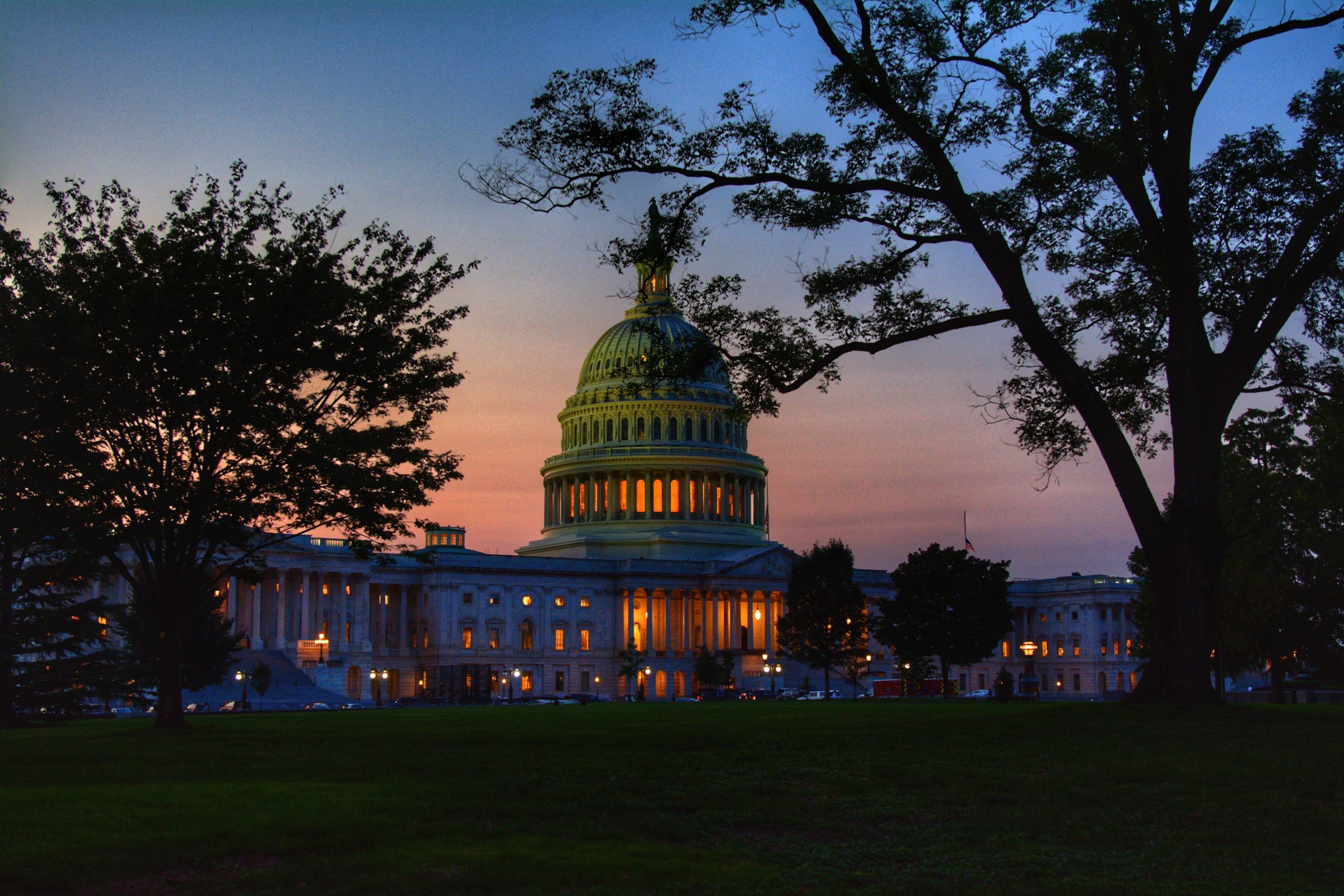 Welcome back to Visalaywerblog! In this blog post we share with you an interesting new piece of legislation that will have a profound impact on the visa quota system for family-based and employment sponsored immigration.
The Fairness for High Skilled Immigrants Act (S. 386) was unanimously passed by the U.S. Senate on December 2, 2020 and sent back to the House of Representatives for approval.
At its core, the bill seeks to eliminate per-country numerical limitations for employment-based immigrants and increase per-country numerical limitations for family-sponsored immigrants.
Previously, the House of Representatives had passed its own version of the bill, but it has since been amended substantially by the Senate.
Amendments were added to Sections 8 and 9 of the bill. These changes are in addition to those amendments previously introduced by Senator Grassley on H-1B visas, Senator Perdue creating a set aside for Schedule A health care professionals and their family members, and Senator Durbin's amendments which include a delayed effective date of the bill, transition periods for EB-2 and EB-3 immigrants, early adjustment filing provisions, and an age out protection for children.
---
What does the December 2020 version of this bill look like?
Among its major provisions are the following.
Green card reforms:
The bill would phase out employment-based per county limits on green cards: The main purpose of the legislation is to treat all employment-based immigrant visa applicants on a first-come, first-served basis without regard to birthplace. Under current law, immigrants from no single birthplace can receive more than 7% of the total number of immigrant visas or green cards issued in a year unless they would otherwise go unused. The effect of this provision is that while Indians are half the skilled employer-sponsored applicants, they receive just 10 percent of those green cards and—as a result—are nearly 90 percent of the backlogged applicants.
The bill would provide for an 11-year phase out period: The bill's green card changes would take effect on October 1, 2022. For the EB-2 and EB-3 categories for non-executive level employees of U.S. businesses, the bill guarantees immigrants which are not from the top two origin countries (India and China) a certain percentage of the green cards for 9 years: year 1 (30%), year 2 (25%), year 3 (20%), year 4 (15%), years 5 and 6 (10%), and years 7 through 9 (5%). No more than 25 percent of these "reserved" green cards can go to immigrants from any single country. No more than 85 percent of the other "unreserved" green cards can go to a single country (India). In addition, a minimum of 5.75% of all EB-2 or EB-3 green cards will go to immigrants from these non-top 2 countries for 9 years prioritizing spouses and minor children of immigrants already in the United States and immigrants awaiting visas abroad.
Guarantee for nurses and physical therapists: The bill carves out 4,400 EB-3 green cards (11% of the category) for nurses and physical therapists—defined as "shortage occupations"—for 7 years. Spouses and minor children would not count against this limit but would still receive green cards at the same time.
Caps H-1B visa holders and H-4 visa holders (or those who held H-4 status in the last 2 years) to no more than 70% of all employment-based green cards during the first 9 years after implementation and 50% for all subsequent years.
Raises the family-sponsored per country limit on green cards to 15 percent: Family-sponsored preference categories also currently have a 7% limit on green cards for immigrants from individual birthplaces. The bill more than doubles that limit to 15% increasing in absolute terms from about 15,820 to 33,900. This will primarily benefit long-backlogged immigrants from Mexico and the Philippines, but also India and China.
Section 8, Limit On Adjustment Of Status From H–1B Nonimmigrant Or H–4 Nonimmigrant To EB Immigrant, places a cap on the number of individuals who held H-1B nonimmigrant status or is the H-4 dependent of such H-1B nonimmigrant in the past two years who can adjust status to permanent residence or be granted an immigrant visa to 50 percent of the total number of employment-based immigrants admitted in a fiscal year. It excepts medical professionals and individuals granted national interest waivers from this cap. The section allows for a transition provision that caps the total at 70 percent in the first 9 fiscal years following enactment of the bill. The provision also allows for unused employment-based immigrant visas to be used by these H-1B and H-4 nonimmigrants.
Section 9, Prohibition On Admission Or Adjustment Of Status Of Aliens Affiliated With The Military Forces Of The People's Republic Of China Or The Chinese Communist Party, prohibits of the adjustment of status of any individual who is "affiliated with the military forces of the People's Republic of China or the Chinese Communist Party".
"Early filing" (H-1B status): Allows backlogged temporary workers to receive a separate, limited, 3-year, renewable employment authorization (apart from their underlying status) 2 years after their employer petition was approved by filing an adjustment of status to legal permanent residence application (i.e. green card application) prior to a green card number being available under the caps.
Prevents "aging out" of children of temporary workers in the backlog who have filed an adjustment of status application under the early filing provision.
Requires the posting of H-1B jobs for new H-1Bs on government website for 30 days.
Bans advertising and recruiting only to H-1Bs
Requires providing every W-2 for every H-1B worker employed by the company over whatever period DOL wants.
Bans hiring new H-1Bs if an employer has more than 50% of its workforce on H-1Bs or L-1s (for skilled intracompany transfers from abroad).
Bans B-1 temporary business visas for anyone who would "normally" be classifiable as an H-1B:
Requires employers that retaliate against people who "reasonably believe" are disclosing evidence of an H-1B violation to pay backpay.
Requires DOL to review H-1B LCAs for "fraud or misrepresentation" rather than only for "completeness and obvious inaccuracies".
Requires employers pay at least the actual wages paid to similar U.S. workers in the local area.
Vastly expands DOL audit and investigation authority:
Allows DOL to conduct compliance surveys or annual audits of any H-1B employer.
Requires audits of anyone with 100 H-1B workers if more than 15% of their employees.
Allows investigations based on anonymous sources not in the form of a complaint from workers or other harmed parties.
Allows DOL to audit or investigate based on information in an LCA.
Eliminates the requirement that the DOL secretary personally certify that reasonable cause exists for an H-1B investigation.
Removes the 60-day time limit on investigations.
Eliminates the protection from penalties for employers that made a good faith effort to follow the rules or that underpaid employees based on use of a prevailing wage methodology based on industry standards.
Triples the fines for H-1B LCA violations. Fines increase from $1,000 to $3,000 for non-willful violations, from $5,000 to $15,000 for willful violations, from $35,000 to $100,000 for displacement of U.S. workers.
---
Is this bill likely to pass?
The bill cannot become law until it is agreed to by the House and then the President would have to sign the bill into law. The Senate bill is significantly different than the bill that was passed in the House in July 2019, H.R. 1044: Fairness for High-Skilled Immigrants Act of 2019.
As such, there will need to be negotiations between the House and Senate to come to an agreement on a final version before it is sent to the President.
Moreover, if this is not passed by the end of this Congressional session which is likely to end on December 18, 2020, the bill will need to be reintroduced in the new Congress.
Given the number of priorities that the new Congress will be facing, including appropriations, COVID-19 relief, as well as other important immigration issues, it is unclear how the passage of the Fairness for High-Skilled Immigrants Act will be prioritized.
---
Where can I find more information?
You can find the latest version of the bill here.
Additionally, the Law Offices of Jacob J. Sapochnick will be tracking the status of this bill as it moves through both houses of Congress. Please continue to check back here for continued updates.
---
Questions? Contact our office to schedule a consultation, please text 619-569-1768 or call 619-819-9204.
---
Helpful Links
---
JOIN OUR NEW FACEBOOK GROUP
Need more immigration updates? We have created a new facebook group to address the impact of the new executive order and other changing developments related to COVID-19. Follow us there.
For other COVID 19 related immigration updates please visit our Immigration and COVID-19 Resource Center here.