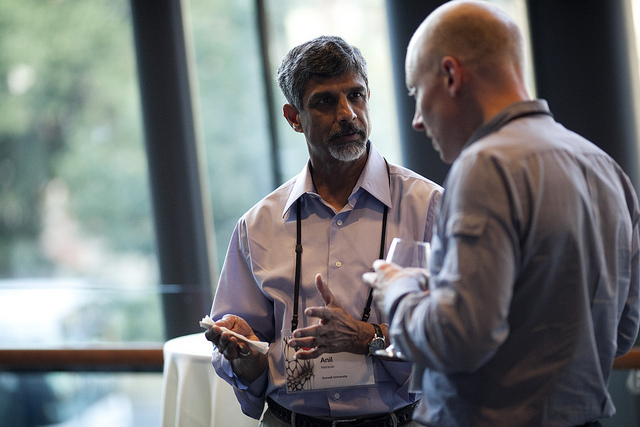 In this post, we bring you information regarding the major provisions of the Immigration Innovation Act of 2018 affecting H-1B workers and employment-based immigrants. The Immigration Innovation Act of 2018 is a piece of legislation that was recently introduced before Congress by Republican Senators Orrin Hatch and Jeff Flake on January 25, 2018.
Much of the legislation centers around the H-1B visa worker program.
The major provisions of the Immigration Innovation Act currently being proposed in Congress are as follows:
Increases the number of H-1B visas available. Section 101 of the legislation would raise the current 65,000 H-1B statutory visa cap to 85,000 with 20,000 of those visas to be set aside for applicants possessing a U.S. Master's and above. This provision includes a market escalator up to 195,000 and de-escalator that is based on prior fiscal years, but not lower than the statutory base. 
Exemption for U.S. Masters. Section 101 includes a provision that creates an unlimited number of exemptions for individuals with a U.S. Master's degree or above if the U.S. employer attests that it will begin green card processing for the beneficiary within one year.
H-1B Prioritization. Per Section 101, the H-1B visa lottery would be prioritized as follows in fiscal years where enough petitions have been received within the first 5 business days of the filing period of reaching the cap:
Individuals with a U.S. Master's, or higher who are subject to the numerical limitations
Individuals who have earned a doctoral degree outside of the U.S.
Individuals who have earned a U.S. Bachelor's degree or higher in a STEM field and
Other petitions
Penalties for Failure to Withdraw. Section 101 proposes monetary penalties and debarment for employers who have 5 or more cap-subject petitions approved in a fiscal year, where the visa holder works in the U.S. less than 25% during the first year of approval. In cases involving higher volume users where at least 20 H-1B petitions have been approved in a fiscal year the employer may not avoid penalties even if they withdraw a percentage of approved petitions.
Prohibition on Displacement of U.S. Workers: Section 101 prohibits employers from hiring a U.S. worker with the purpose and intent of displacing a U.S. worker or conditioning a U.S. worker's pay, performance review, etc. on his or her willingness to train an H-1B beneficiary that has been hired for the purpose and intent of displacing the U.S. worker. In an enforcement action, the government bears the burden of proving the employer's intent. This provision will not apply if the U.S. worker is promoted, voluntarily transfers, or departs.
H-4 Employment Authorization. Section 102 grants employment authorization benefits to H-4s so long as the H-1B holder has a pending or approved labor certification or I-140 petition. The H-4 employer must certify that it is offering and is willing to pay the greater of the actual wage paid to similarly situated employees or the prevailing wage.
Amended Petitions. Section 103 does not require the petitioner to file an amended petition where: (1) the employer is involved in corporate restructuring; (2) a new corporate entity takes over the interests and obligations of the petitioner, and no changes in employment; or (3) the H-1B holder moves to a new location with the same employer and the employer secures a certified LCA.
Deference. Section 103 bars DHS and the DOS from denying a subsequent petition, visa, or application for admission for H-1Bs and L-1s involving the same employer and employee except where there was: (1) a material error; (2) a substantial change in circumstances; or (3) new material info.
Grace Period. Section 103 grants H-1B holders whose employment ends prior to the end of the authorized period of admission a 60-day grace period. The nonimmigrant may retain their legal status and the new employer can file a petition to extend, change, or adjust status during the grace period.
Dual Intent for Students. Section 301 would allow "dual intent" for F-1 students.
Increase in Fees. Section 401 proposes to increase base ACWIA fees according to size of employer ($2,000 or $4,000) and creates fee accelerator (4 levels) to collect more fees based on increases in the H-1B cap.
Employment-Based Immigrants
Immigrant Visa Numbers.
Sections 201, 202, 203 would:
(1) Eliminate per country limits for employment-based visas and increases per country limit for family-based visas to 15%;
(2) Requires recapture of unused visas from FY 1993 to FY 2013;
(3) Exempts from numerical limitations: dependents of EB immigrants, individuals with a U.S. STEM master's or higher degree, individuals with an approved EB-1 petition for extraordinary ability or outstanding professor/researcher.
EB Immigrants and Derivatives Applying for AOS.
Sections 202, 205 would:
(1) Permit EB immigrants (and derivatives) with an approved I-140 to file for adjustment even if an immigrant visa is not immediately available by paying a $500 supplemental fee. Applications may not be approved until an immigrant visa becomes available.
(2) Amends INA §245(a) to state that an employment-based visa is "immediately available" if any employment-based visa number has not yet been issued for that fiscal year
Permanent Portability.
Section 204 would:
Remove the 180-day temporal requirement and permit portability to a same or similar occupation for individuals with a pending adjustment of status application or an approved conditional resident application (new INA §216B) with 3 annual reviews approved.
Conditional Immigrants. Section 206 would create a new employment-based conditional immigrant visa (35,000 per year) for individuals who:
(1) have a university degree;
(2) have received an offer of employment from a qualifying U.S. employer; and (3) will satisfy the requirements of EB-1, EB-2, or EB-3.
Sponsoring employers must (1) meet wage, nondisplacement, and recruitment requirements;
(2) fully participate in E-Verify; and (3) pay a $10,000 fee (and processing fee TBD).
H-1B dependent employers and debarred employers are excluded. Conditional residents must renew their status annually and must show they are working their way through the immigrant visa process. Includes provisions for changing employers, termination of conditional status, and removal of conditions.
To read the text of the bill please click here.