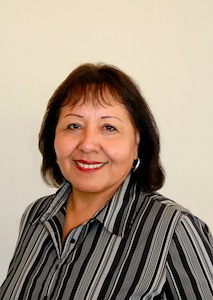 It is our pleasure to introduce our incredibly skilled operations manager and immigration consultant, Lupe Lopez. If you have called or stopped by our San Diego office for a consultation, chances are you have already met with her to discuss your needs. Throughout her immigration career, Ms. Lopez has assisted thousands of clients with their immigration concerns. There is no situation or immigration story she hasn't heard and no shortage of extraordinarily challenging cases she has assisted with. Her compassion and empathy working with clients who have faced family separation and other adversities is unmatched.
Ms. Lopez holds over 12 years of experience in the field of immigration legal services. Her expertise includes filing waivers of inadmissibility, I-360 VAWA petitions, removal proceedings, nonimmigrant waivers, business, investment, and family immigration petitions. Ms. Lopez possesses a B.S. in Human Resource Management and a Certificate in Labor Relations. She is currently in the process of becoming Dale Carnegie certified. Aside from serving as an immigration consultant, Ms. Lopez is also our Operations Manager, ensuring that we deliver the highest level of customer service with proven results. She helps train, organize, and improve our operations systems which allow us to gain the customer trust, loyalty, and satisfaction. In her capacity as operations manager, she addresses both internal concerns and client concerns keeping our standards for excellence above our competitors.
Ms. Lopez is an asset to our law office, not only because of her extensive experience dealing with individuals from different walks of life, but also for her experience managing individuals in a corporate environment which is of benefit to our corporate clients and investors. Altogether, she has amassed over 28 years of experience working in the corporate world in a variety of capacities, giving her excellent experience in sales, marketing, customer service, and telecommunications. She has supervised, managed, and trained personnel at various levels and has served on the speaker's bureau for her employer and community organizations.
Ready to schedule your consultation? Share your immigration story with us.