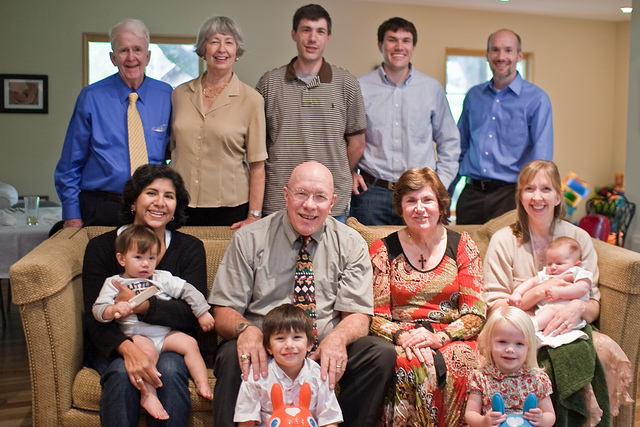 For this blog we are answering 5 questions we have recently received through our social media platforms and our website. Please remember that every case is different and every immigration journey is unique. You should not compare your situation to anyone else's. We hope that our answers will provide you with further guidance while you embark on your immigration journey. If you have any further questions, please call our office for a free legal consultation. We serve international clients and domestic clients in all 50 states. We thank you for your continued trust and interest in our law office.
Change of Status B-2 to F-1
Q: I need advice regarding my change of status. I am currently in the United States on a B-2 tourist visa. I have filed a change of status application to change my status to F-1 student. My B-2 duration of stay will expire today and my change of status application to F-1 student is still pending with USCIS. I informed my school that I will be postponing my classes and was notified that I need to file a new I-20 and provide some missing information. I have time to make adjustments to my application but I would like to know the steps to correct any missing information. I also wanted to know if I need to leave the United States immediately since my F-1 application is still pending. Please assist.
A: Thank you for your question. If you have a pending I-539 change of status application with USCIS you do not need to leave the United States. Part 3, Question 1.a. of the I-539 application specifically asks until what date you wish to be in F-1 status. The time period you select in this section, will depend on how long your program of study will be.  Please remember that if your application is approved, you will be given a 60-day 'grace period' following the conclusion of your F-1 status to give you time to prepare to depart the United States or change to another immigration status. Change of status applications typically take about 4-5 months to process. If the date you have requested to stay in the United States in F-1 status has passed (as indicated on Part 3. 1.a. of your application), and you have still not received a decision from USCIS, you must depart the United States. If you have provided the wrong I-20 or any incomplete information on the SEVIS form, you must send a letter to USCIS as soon as possible (to the address indicated on your receipt notice) addressing these mistakes, an amended and properly completed I-539 application correcting these mistakes, and a copy of your I-539 receipt notice so that USCIS can identify your application. It is advised that you call the National Customer Service Center to ensure which office is in charge of your case. The letter should clearly indicate your complete name, application type, and receipt number. You should contact your designated school official (DSO) as soon as possible to re-issue a properly completed and signed I-20. To ensure that there are no mistakes in your I-539 application, please contact us to review the materials that were initially sent to USCIS. Any mistakes will delay the process further.
Change of Status B-1 to H-1B
Q: I am visiting the United States on a B-1 category visa currently. My employer has expressed interest in sponsoring me for an H-1B visa working in a motel in one of the managerial positions. What are the possibilities for me to get an H-1B visa?
A: Hello and thank you for your question. Unfortunately, the filing deadline for the H-1B lottery visa program is fast approaching and there are key components that must be completed before preparation of the H-1B application. This includes an evaluation of your academic credentials (Bachelors equivalent diploma and/or work experience) to determine whether you possess the experience and/or education necessary. If you completed your degree abroad, you will be required to obtain an academic evaluation from an accredited evaluation service and translations for any documents not in English. If you do not have formal education, but you have the working experience necessary for the position, you will need to obtain work experience letters from your former supervisors who can attest to your expertise. Additionally, if your employer has not sponsored an H-1B employee in the past, the employer will be required to register their FEIN with the Department of Labor before submission of the Labor Condition Application. Once the FEIN is registered, the LCA is submitted for certification with the Department of Labor. The LCA contains important information including the wage the employer has agreed to pay (prevailing wage), employment start and end date, employment location, and other important attestations. As you can see, the H-1B application process is comprehensive. You may contact our office for a telephone or in person consultation to discuss other options that may be available to you. It is strongly advised that you wait until the next application cycle to apply for the H-1B, however it may be possible to apply this cycle if you act immediately.
I-130 Consular Processing for Immediate Relatives of US Citizens
Q: I have filed an I-130 with USCIS on behalf of my wife who is living in Colombia. She has 2 sons that are under the age of 21. Do I need to file an individual I-130 for each of her sons in addition to the I-130 petition I have already filed for her?
A: Hello and thank you for your question. If you are a US Citizen or legal permanent resident petitioner, you are not required to file a separate Form I-130 for your unmarried children (including step-children) under the age of 21, however they must be included on Part C. Item 17. of your spouse's Form I-130 along with supporting documentation of the qualifying family relationship, copies of the children's passports, etc. Your step child may receive immigration benefits through your spouse's I-130 petition, so long as the marriage that created the relationship, occurred before the child's 18th birthday. Please contact us if you have further questions.
Q: My mother in law is a Colombian national who is interested in applying for a visitor visa. She has been denied several times in the past for the visitor visa. My husband recently became a citizen. Would this change in his immigration status allow her to get access to a visiting visa or perhaps by first being sponsored for a resident visa?
A: Hello and thank you for your question. In order to understand why she was denied in the past, we would need to review her application and the documentation that was provided during the tourist visa interview. It is very difficult to control what occurs at a Consular interview abroad. In order to be approved for a tourist visa, applicants must be able to provide documented evidence proving their legitimate ties to their home country (foreign residence, property ownership, business ownership, pension collection, insurances, proof of employment abroad, military enlistment, academic enrollment, etc. Applicants must also provide a detailed itinerary describing the nature of their trip, and evidence of adequate funds to cover their own expenses during their length of stay. If the consular official suspects that the applicant's intention is to immigrate to the United States, they will deny the application. We suspect this may have occurred during the interview. If she was denied due to other criminal issues, willful misrepresentation, fraud, etc. she will need to obtain a waiver in order to apply for a non-immigrant or immigrant visa in the future. If she does not have any criminal issues or other issues that would make her inadmissible to the United States, she can re-apply for a tourist visa if her intention is to remain in the United States temporarily, or her son can file the I-130 immigrant petition on her behalf. The fact that her son has now become a US Citizen is very beneficial, if her intention is in fact to immigrate. He can file an I-130 petition on her behalf and she will be able to immigrate through a process known as 'Consular processing' since she is currently outside of the country. This process takes approximately 7-9 months. Since she qualifies as an immediate relative of a US Citizen, she will not need to wait until a visa becomes available to her. For more information about this process please click here. We would be happy to walk you through the process from beginning to end.
Work Permit Renewal
Q: I have a big question about work permits. My wife and I will divorce. I wanted to know if I can renew my work permit on my own.
A: Thank you for your question. If the work permit was obtained based on your marriage to a US Citizen or LPR, you cannot file a renewal since your employment authorization is tied to the qualifying relationship between you and your spouse. If you would like to renew your work permit, you would have to pursue it based on another immigration category, such as through an employer. If you suffered abuse during your marriage to the US Citizen or LPR spouse, you may still apply for permanent residence under the Violence of Women Act (VAWA). This benefit extends to both genders. For more information about VAWA, please contact us. We would be happy to discuss your options.
For information on other visa types please visit our website.