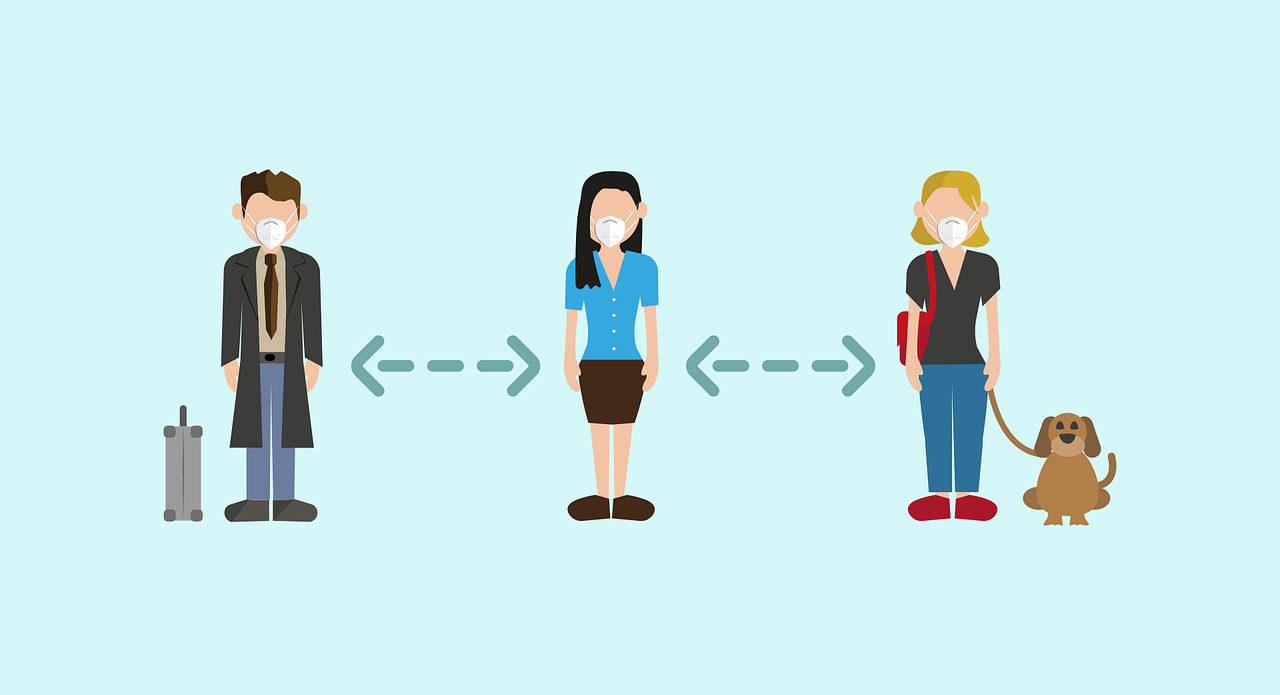 Our readers and clients have eagerly been asking why the United States Citizenship and Immigration Services (USCIS) has reported extremely long processing times on their webpage. Others are concerned about when their field offices will reopen and reschedule their interviews. In this post we hope to provide some clarification regarding these very important issues.
---
Long Processing Times
---
As some of you may know as a result of the pandemic, USCIS has experienced a significant loss of revenue that has left the agency with no choice but to begin the process of furloughing much needed employees. The agency is no longer able to meet current workloads and has been taking drastic measures to try to cope with the current situation. CIS has requested $1.2 billion in aid from Congress to help keep the agency afloat. Among other things, CIS plans to increase filing fees this summer, and implement additional surcharges on all applications. The agency's funding crisis has unfortunately resulted in very long processing times for those with pending applications. As many of you have noticed, the processing times listed on the CIS website vary widely depending on the service center processing the application or petition, and the relationship between the applicant and petitioner (for family-based petitions).
---
What accounts for the different processing times?
---
First, processing times vary depending on the service center that is processing your application or petition. Each service center has been specifically designated to handle specific types of immigration benefits. The type of center that will process your case depends on a number of different factors including: the type of immigration benefit you are requesting, your immigration category, and also your state of residency.
Since some types of immigration benefits are in great demand, such as permanent residency, service centers handling these types of applications generally have a heavier workload than others. Unfortunately, this means that processing times for service centers with heavier workloads will be longer than others. USCIS has tried to balance the workload by transferring some petitions to other service centers that do not have such a heavy workload. These efforts have been made to try to speed up the adjudication process.
Second, processing times also vary depending on whether an interview is required for the benefit you are seeking. If your petition requires an interview, the time it will take for you to receive an interview notice will depend on the waiting period of your local field office, the volume of applications received at that office, your place in line for an interview, and of course the current office closures. Field offices are currently closed. USCIS has not released information regarding when individual field offices will open. We know that citizenship applications and oath ceremonies are currently being prioritized. We have also received some information regarding our local USCIS office in San Diego, California that you can find here.
---
How do I know which service center is processing my petition?
---
The main service centers are as follows:
MSC – National Benefits Center;
NBC – National Benefits Center;
EAC – Vermont Service Center (formerly known as Eastern Adjudication Center);
VSC – Vermont Service Center;
WAC – California Service Center (formerly known as Western Adjudication Center);
CSC – California Service Center;
LIN – Nebraska Service Center;
NSC – Nebraska Service Center;
SRC – Texas Service Center (formerly known as Southern Regional Center);
TSC – Texas Service Center;
YSC – Potomac Service Center.
You will know which center is processing your case by looking at the first three letters of your receipt number on your receipt notice. If you are waiting for your case to be sent to your local office for an interview you must review the processing times for your local office by city and state.
---
Which petitions are taking longer to process?
---
As an example, for I-751 petitions the California service center is taking anywhere from 13 to 27.5 months to process these petitions. Nebraska is taking 13 to 27.5 months; Potomac is taking 13 to 19 months; Texas is taking 13.5 to 18 months; and Vermont is taking 11.5 to 17.5 months.
As yet another example, for N-400 applications for citizenship, most field offices are taking 12.5 to 36 months to adjudicate these petitions.
To check the processing time for your petition please visit the USCIS website.
---
Can I have my petition transferred to another service center?
---
No. Applicants or petitioners cannot request their case to be transferred to another service center to receive faster processing. This can only be done internally by USCIS. However, those who are eligible can request an "expedite," for faster adjudication. For information about expedite requests click here.
---
What can I do if my case is outside the processing time?
---
There are a few things you can do to check the status of your application or petition.
First, you can call USCIS to check the status of your case by dialing 800-375-5283, entering your receipt number, and following the prompts to speak with a live representative. If the representative cannot provide detailed information you can ask to speak to a second tier officer.
Second, you can ask the representative to submit a "service request" inquiry on your behalf if your case has been pending longer than the processing time posted on the webpage. You will receive a response by mail within 15 days. Alternatively, you can file a service request online yourself by visiting https://egov.uscis.gov/e-request/Intro.do.
Third, if you believe you meet the expedite request criteria you can submit documentation requesting for your case to be expedited. You can find information about the expedite criteria here. You can also seek the help of your local Congressman's office to submit an expedite request.
Fourth, if your application or petition has been pending for quite a long time and you cannot obtain relief from USCIS you can submit an Ombudsman inquiry here.
---
When can I expect to be rescheduled for an interview?
---
Unfortunately, only time will tell when field offices will begin to reopen and begin re-scheduling interviews. Applicants should expect delays because USCIS is not only cash-strapped, but they are behind on interviews since early March. Applicants need to have patience. You can monitor the USCIS Office Closures and News webpages closely for the most up to date information.
If you are located in San Diego please read our helpful blog post here.
---
Did you Know?
---
We have created a new facebook group answering all of your questions regarding the changing developments in immigration law and COVID-19 related updates. Follow us there!
If you have any questions or concerns regarding these updates please contact us at jacob@h1b.biz or text or call 619-569-1768 for a private consultation.
For even more immigration information related to COVID-19 please visit our Immigration and COVID-19 Resource Center here.