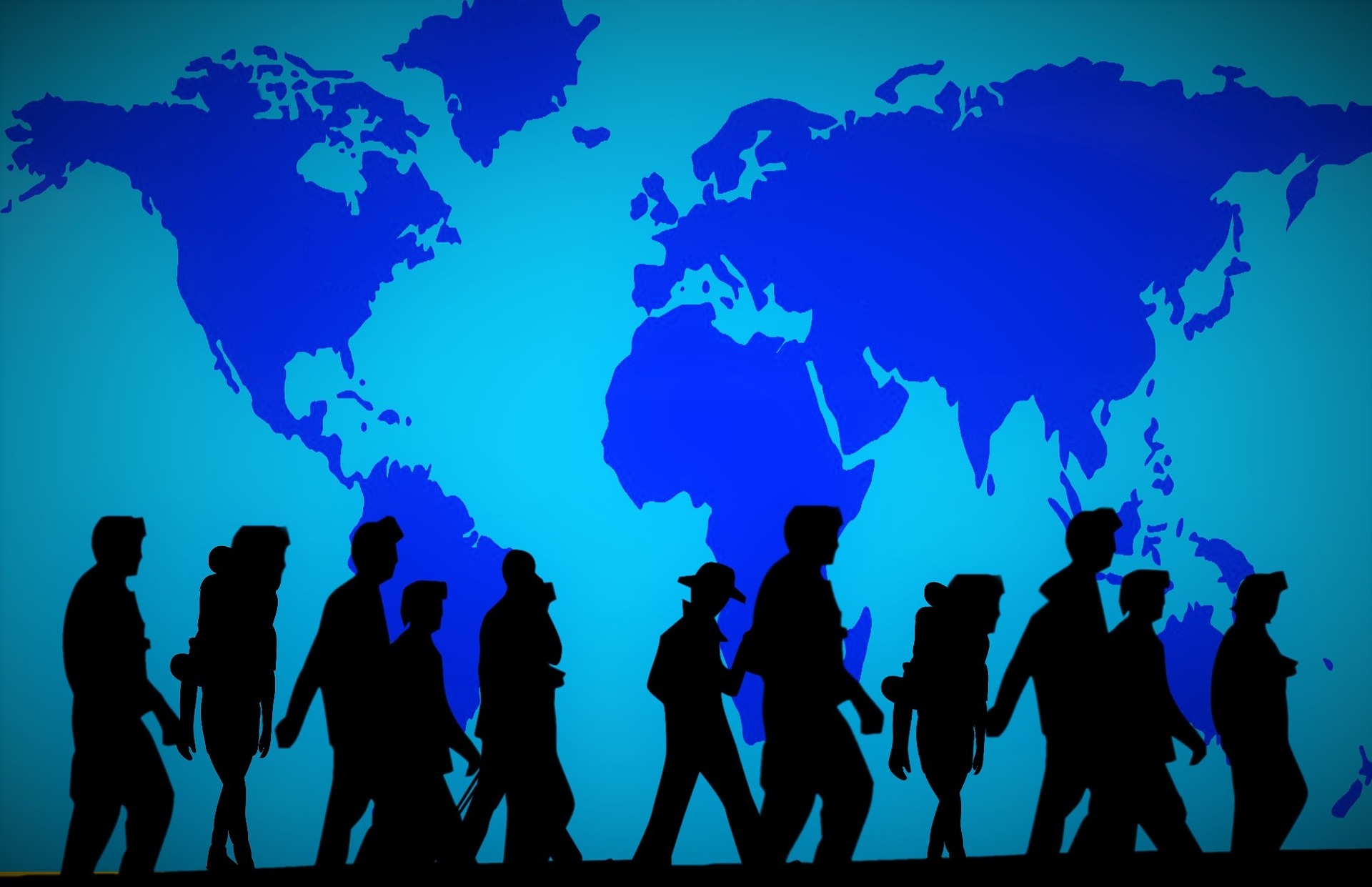 Welcome to the start of a brand-new week. In this blog, we cover new reports from the U.S./Mexico border addressing the growing number of asylum seekers entering the United States from Tijuana into San Diego, through a process known as "humanitarian parole."
According to a recent report published by the National Institute for Migration in Baja California, in April of 2022, just under 400 migrants were granted permission to cross through Ped West, one of two pedestrian crossings at the San Ysidro Port of Entry.
When compared to crossings in August, that number has skyrocketed to 4,075 migrants entering using their humanitarian parole document.
---
What is humanitarian parole?
Humanitarian parole is a process by which a foreign national (who may be inadmissible or otherwise ineligible for admission into the United States) may enter for a temporary period of time for urgent humanitarian reasons or significant public benefit by filing Form I-131 Application for Travel Document and Form I-134 Affidavit of Support including their supporting documentation.
---
In addition to those entering with humanitarian parole, the Institute reports that more than 2,500 Haitian refugees have been granted permission to cross into the United States, as well as 440 migrants from Honduras fleeing organized crime.
At the same time, the Institute reports that many migrants in Tijuana are being falsely misled to believe that migrant shelters can help them bypass detention upon requesting asylum at the U.S. border.
Sadly, the Biden administration has not done little to address the growing number of asylum seekers. In fact, the Biden administration has been silently asking the Mexican government to allow for the expulsion of thousands of asylum-seeking migrants from Cuba, Nicaragua, and Venezuela through a little-known policy known as "Title 42." This expulsion policy began under the Trump administration in March 2020 and has continued under President Biden. Since that time, the Mexican government agreed to accept expulsions of its citizens, along with those of El Salvador, Guatemala, and Honduras totaling more than 2 million migrants.
According to the Washington Office on Latin America (WOLA) the expulsion of migrants from Mexico, El Salvador, Guatemala, and Honduras is near the highest-level seen in over 15 years, but has declined from 2021 (154,000 in July 2021, 104,000 in July 2022). It is estimated that the U.S. government has used Title 42 to expel 78 percent of these migrants.
WOLA further reports that San Diego's border phenomenon is not unique. El Paso, Texas has seen a staggering rise in Venezuelan migration in recent months.
Of 128,556 migrants from Venezuela apprehended by U.S. Customs and Border Protection (CBP) between October and July, 59% crossed into the United States in Border Patrol's Del Rio sector, a rural region of mid-Texas whose largest border cities are Del Rio and Eagle Pass. Venezuelan migration has risen sharply especially in West Texas with a daily average of 660 Venezuelan migrants arriving per day in El Paso.
Unlike Mexicans and Central Americans, Venezuelans do not fall under Title 42's expulsion policy because the Biden administration does not recognize the government of Venezuela and cannot force its government to accept expulsion of its citizens from the United States. Instead, the government has been forced to issue notices to appear to Venezuelan migrants, giving them the opportunity to make their asylum cases before asylum officers or immigration judges, and facilitating their release into El Paso.
American politics continues to further complicate the issue. Texas Governor Greg Abbott has been sending busloads of these asylum-seeking migrants to sanctuary cities including Washington D.C., New York, and Chicago since April, sending a hardline message to Democratic governors. These buses have been departing from Del Rio, Texas. Texas' border security measures are estimated to cost over $4 billion to taxpayers.
Other governors have followed suited, including Doug Ducey, Governor of Arizona that has bused thousands of migrants to northeastern cities. Florida Governor Ron DeSantis most recently added his own scheme flying 50 Venezuelan and Colombian asylum seekers to Martha's Vineyard, a resort island in Massachusetts.
Instead of turning asylum seekers into a political ploy, the government must devise solutions to a growing humanitarian crisis. The Biden administration must push members of Congress to come up with a bipartisan solution to filter legitimate asylum claims and eliminate crime, violence, and drug trafficking along our border cities. The numbers support the fact that things are getting worse, not better. Now is the time to act.
---
Questions? If you would like to schedule a consultation, please text 619-569-1768 or call 619-819-9204.
---
Helpful Links
---
JOIN OUR NEW FACEBOOK GROUP
Need more immigration updates? We have created a new facebook group to address the impact of the new executive order and other changing developments related to COVID-19. Follow us there.
For other COVID 19 related immigration updates please visit our Immigration and COVID-19 Resource Center here.