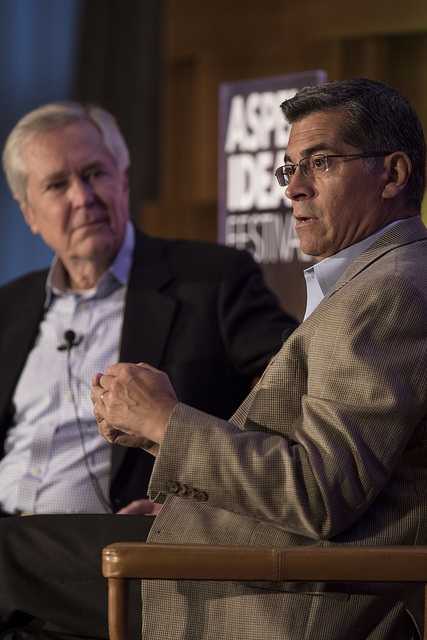 On Monday August 14, 2017, the state of California filed a lawsuit against the U.S. Department of Justice dragging the state into yet another contentious legal battle against the Trump administration. The lawsuit challenges an executive order signed by the President which seeks to withhold federal grant money to cities that refuse to cooperate with federal immigration enforcement authorities, otherwise known as "sanctuary cities," in the apprehension and detention of undocumented immigrants living in the United States.
The President's executive order, if enforced, would have an adverse impact on the state of California given that California has fiercely opposed cooperating with federal law enforcement in apprehension efforts of undocumented immigrants. The state of California is home to more than 2 million undocumented immigrants—more than 6% of the state's population. As it stands, California's refusal to comply with the President's executive order would allow the government to withhold federal grant money to the state of California, a state that makes the greatest contribution to the U.S. economy as a whole.
As you may recall, the President signed the controversial executive order, "Enhancing Public Safety in the Interior of the United States," on January 25, 2017. The order claims that, "sanctuary jurisdictions across the United States willfully violate Federal law in an attempt to shield aliens from removal from the United States."
Section 9 of the order states in pertinent part:
Sec. 9.  Sanctuary Jurisdictions.  It is the policy of the executive branch to ensure, to the fullest extent of the law, that a State, or a political subdivision of a State, shall comply with 8 U.S.C. 1373. 
(a)  In furtherance of this policy, the Attorney General and the Secretary . . .  shall ensure that jurisdictions that willfully refuse to comply with 8 U.S.C. 1373 (sanctuary jurisdictions) are not eligible to receive Federal grants, except as deemed necessary for law enforcement purposes by the Attorney General or the Secretary.  The Secretary has the authority to designate . . . a jurisdiction as a sanctuary jurisdiction.  The Attorney General shall take appropriate enforcement action against any entity that violates 8 U.S.C. 1373, or which has in effect a statute, policy, or practice that prevents or hinders the enforcement of Federal law.