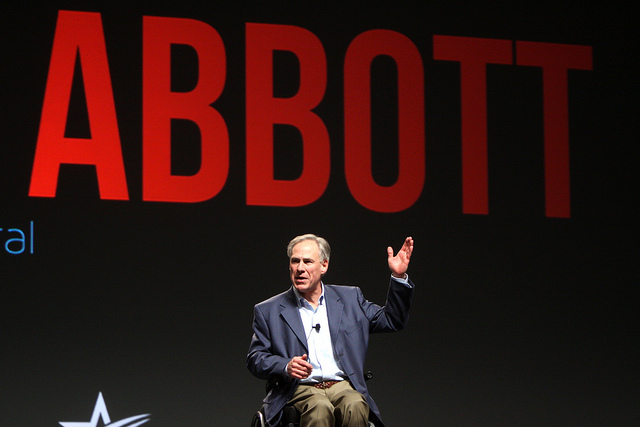 New developments have recently unfolded since the passage of Texas' controversial SB4 law—a law that bans sanctuary cities in the state of Texas, and requires local jurisdictions and law enforcements officials to cooperate with federal immigration authorities to apprehend undocumented immigrants in the state of Texas.
The controversial bill has suffered its first blowback. The border town of El Cenizo has sued the state arguing that the ban is unconstitutional. The Mayor of El Cenizo, Raul Reyes, told reporters that the bill "hinders the relationship between police departments and the community," and "decreases criminal activity reports which opens up the door to more domestic violence and more sexual assaults against immigrants." The city of El Cenizo has been joined in their lawsuit against the state by Maverick county, El Paso county, and the League of United Latin American Citizens. The small town of El Cenizo, Texas first came to national attention when the Spanish language was declared the city's official language.
The Texas Attorney General envisioned a pushback from "sanctuary cities." At about the same time that the governor of Texas signed SB4 into law, the attorney general sought to protect the state against future challenges to the law, by filing a lawsuit against known "sanctuary cities" in the state of Texas that have limited the federal government's power to detain undocumented immigrants by refusing to cooperate with federal immigration officials. The lawsuit was filed on May 7, 2017 in the United States District Court for the Western District of Texas. The state of Texas filed the lawsuit so that they could have a single court ruling upholding the constitutionality of SB4 that would invalidate any lawsuits filed against the state.
Among the cities which have been identified as "sanctuary cities" that have been noncompliant with the federal government's demands are: Travis County, the city of Austin, and other local officials including Travis County Sheriff Sally Hernandez, who has limited cooperation between local law enforcement and federal immigration officials.