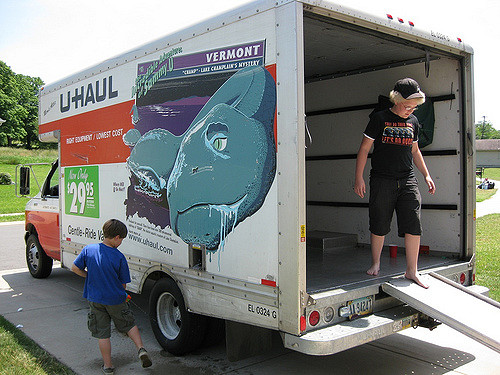 Did you know that if you fail to provide USCIS written notice of a change of address, within 10 days of moving to your new address, you may be convicted of a misdemeanor crime?  If you currently have a case pending with USCIS, and you fail to provide written notice of a change of address to USCIS, within 10 days of moving, you could face a fine of up to $200, imprisonment up to 30 days, or both if convicted. If you are an alien (non U.S. Citizen) you could also face removal from the United States for non-compliance (INA Section 266(b)).
It is extremely important for applicants to notify USCIS immediately upon moving to a new address. Filing a change of address with USCIS is easy and it's free. Applicants may change their address online by visiting the USCIS website and completing Form AR-11 online. In order to file a change of address online, you must know the Receipt Number (appearing on the Notice of Action) associated with your application, if your application is currently pending with USCIS. A Receipt Number is also known as the case number, identifying the petition submitted. The Receipt Number typically begins with three letters and is followed by ten digits.
The first three letters of the Receipt Number indicate the USCIS service center which is processing the petition, as follows:
– EAC – Vermont Service Center;
– WAC – California Service Center;
– LIN – Nebraska Service Center; and
– SRC – Texas Service Center
If you have filed more than one petition with USCIS (as in cases of adjustment of status for spouses of U.S. Citizens) you must provide the receipt number of each petition you have filed, when submitting the change of address online. If you do not have your receipt notice or have lost it, you should contact USCIS National Customer Service Center by telephone for assistance:
Our number is: 1 (800) 375-5283
Our TTY number is: 1 (800) 767-1833
If you are outside the United States and have filed an application or petition with a USCIS Service Center, you can call 212-620-3418 to check the status of your case.