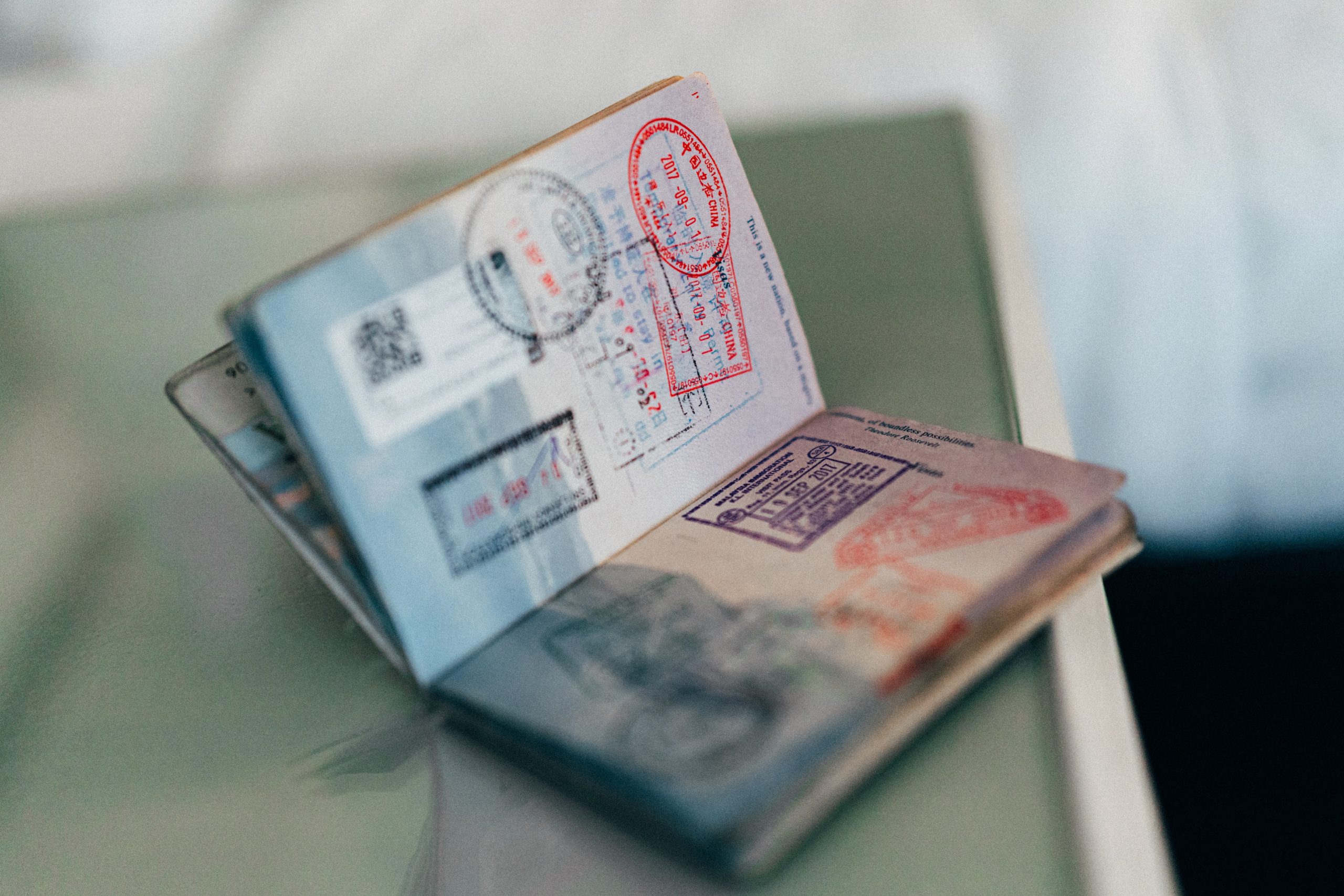 Welcome back to Visalawyerblog! In this blog post, we bring you a new update from the U.S. Department of State regarding the status of immigrant visa processing at U.S. Embassies and Consulates overseas. Today, the Department of State released an update reminding immigrant visa applicants that consular interview appointments are being scheduled using a four-tiered system that generally triages immigrant visa applications based on a system of priority.
The update adds that where possible, Consular posts and Embassies will attempt to schedule some appointments within all four priority tiers every month. These attempts will be made to help reduce the massive backlog caused by the COVID-19 pandemic and operational constraints. The new update also carves out priority exceptions for certain healthcare workers seeking immigrant visas.
Applicants should keep in mind that public health and safety remain a paramount concern amid the COVID-19 pandemic. Consular posts and Embassies are continuing to do the best they can depending on local conditions to schedule interview appointments according to the priority schedule, taking into account restrictions on movement and gathering imposed by host country government.
It is also important to consider that posts overseas must abide by U.S. government guidance on safety in the workplace and are following social distancing protocols and safety measures which have reduced the number of applicants consular sections are able to see in a single day.  Consular sections will only resume routine visa services when it is safe to do so based on the particular geographic location.
---
The Department of State's Four-Tiered Prioritization Schedule
---
The Department of State has said that while all immigrant visa categories are important, during the pandemic, it has been forced to make difficult decisions regarding how it will prioritize immigrant visa applications as they operate at limited capacity and work through the substantial backlogs of immigrant visa cases.
Having considered the difficult circumstances all applicants face, the Department of State has followed a guiding principle for immigrant visa prioritization, with family reunification being a top priority for the U.S. Government. The State Department's prioritization schedule highlights Congressional objectives calling upon the agency to adopt policies that prioritize immediate relative visa applicants and K-1 fiancées of U.S. citizens, followed by family preference immigrant visa applicants.
To effectively carry out those objectives, Consular posts and Embassies overseas are using a tiered approach to triage immigrant visa applications to enhance family reunification. Consular sections, where possible, are scheduling some appointments within all four priority tiers every month, however the following lists the main categories of immigrant visas in priority order:
Tier One: Immediate relative intercountry adoption visas, age-out cases (cases where the applicant will soon no longer qualify due to their age), certain Special Immigrant Visas (SQ and SI for Afghan and Iraqi nationals working with the U.S. government), and emergency cases as determined on a case-by-case basis.
Tier Two:  Immediate relative visas; fiancé(e) visas; and returning resident visas
Tier Three: Family preference immigrant visas and SE Special Immigrant Visas for certain employees of the U.S. government abroad
Tier Four: All other immigrant visas, including employment preference and diversity visas
Posts that process both immigrant and nonimmigrant visas are prioritizing immigrant visa applications while still providing some nonimmigrant visa services.
---
Purpose of the Prioritization Schedule
---
The majority of U.S. Embassies and Consulates are facing substantial backlogs in all categories of immigrant visas. The prioritization schedule outlined above seeks to maximize the limited resource of posts overseas to accommodate as many immediate relative and fiance(e) visa cases as possible with the goal of, at a minimum, preventing the backlog from growing in these categories and hopefully reducing it.
While, a general prioritization plan is in place, the Department of States has also instructed posts to schedule and adjudicate some cases in Tier Three and Tier Four each month as resources will allow.
Visa applicants, particularly those in Tiers Three and Four, should continue to expect delays as Consulates and Embassies will be working more slowly to schedule such applicants for visa interviews.
The Statement Department has said that it will continue to make every effort to process as many diversity visa cases as possible, consistent with other priorities, despite the severe operational constraints and backlog resulting from the COVID pandemic.  However, as a result of COVID-19, the number of visas issued in lower-priority preference categories or in such programs as the diversity visa program likely will not approach the statutory ceiling in Fiscal Year 2021.
---
Emergency Cases Healthcare Professionals
---
Interestingly, the State Department's guidance carves out exceptions for healthcare professionals working during the pandemic.
U.S. Embassies and Consulates have been instructed that they may prioritize as emergencies the immigrant visa cases of certain healthcare professionals who will work at a facility engaged in pandemic response on a case-by-case basis.
Who Qualifies?
Healthcare professionals (1) who will work at a facility engaged in pandemic response and have (2) an approved U.S. immigrant visa petition with a current priority date for an Immediate Relative, Family Preference, or Employment-Based Preference case, are encouraged to review the website of their nearest U.S. embassy or consulate for procedures to request an emergency visa appointment.
If the case is being processed at the National Visa Center (NVC), the applicant may request expedited processing by emailing NVCExpedite@state.gov, including the case or receipt number on the subject line, along with at least one of the following: (1) petitioner's name and date of birth, (2) beneficiary's name and date of birth, and/or (3) invoice ID number.
Applicants should be prepared to show that they will be employed in the healthcare industry at a U.S. facility engaged in pandemic response.  Resource constraints and local government restrictions may limit the ability of some U.S. embassies and consulates to process emergency visas at this time.
---
Want to know more? Check out our helpful links below for more information.
---
Helpful Links
---
Questions? If you would like to schedule a consultation, please text 619-569-1768 or call 619-819-9204.
---
JOIN OUR NEW FACEBOOK GROUP
Need more immigration updates? We have created a new facebook group to address the impact of the new executive order and other changing developments related to COVID-19. Follow us there.
For other COVID 19 related immigration updates please visit our Immigration and COVID-19 Resource Center here.