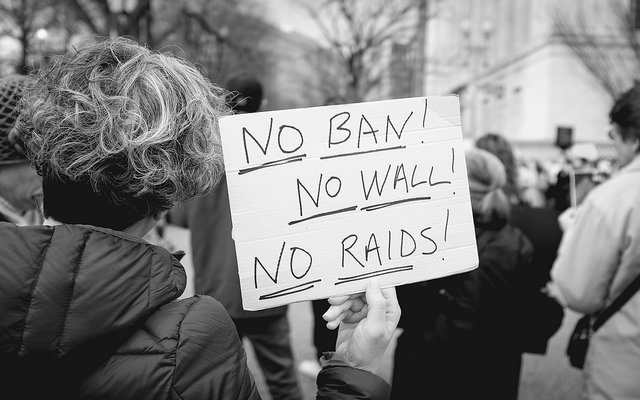 In the United States and across the world, a climate of fear and uncertainty has taken over our day to day lives and crept its way into the politics of the country. This climate of fear has in many ways taken shape because of our President's harsh anti-immigrant rhetoric, the series of executive orders he has signed on immigration which aim to discourage American companies from hiring foreign nationals, and which ultimately aim to deter undocumented immigrants from attempting to cross the United States border illegally. While the United States has an interest in buying American and hiring American, the President's stance on immigration has made the best and brightest look elsewhere for the "American Dream." Another cause for concern is the highly publicized immigration raids taking place across the country against undocumented immigrants. What is perhaps the most unsettling for undocumented immigrants is what is yet to unfold under the Trump administration. In recent weeks, we have seen the President harden his stance on immigration for both undocumented immigrants and foreign entrepreneurs with his plan to dissolve the "International Entrepreneur Rule" and his plan to build a "wall" along the Southern border.
For undocumented immigrants who have lived in the United States for more than 20 years, and who have raised their children as U.S. Citizens, there is much at stake. Living in this climate of fear has become our "new normal."
The reality is that many families across the country are scared to remain in the United States. Some of these families have willingly returned to their countries of origin or relocated their families to other countries altogether. Still others, are being torn apart. Gone are the days when Dreamers were not made priorities for removal.
If you came to the United States illegally or no longer have a valid status country because you overstayed your visa, or just simply don't have a status anymore, it is very important for you to take steps to protect yourself, and to realize that you have rights in this country.