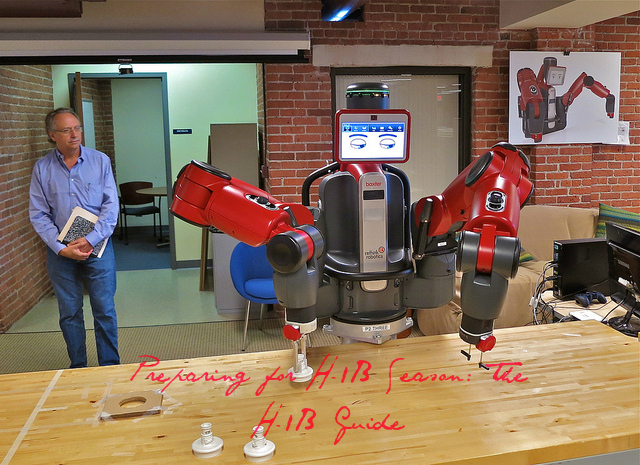 What is the H-1B Visa? The H-1B visa is a work visa that is awarded on a lottery basis. The H-1B visa program allows American companies and/or qualifying organizations to employ foreign workers to fill specialty occupations temporarily. The foreign worker must posses a combination of education, specialized training, and/or experience that is equivalent to training acquired by the attainment of a U.S. bachelor's or higher. The H-1B program was first enacted by Congress with the intention of helping American employers seek out distinguished foreign workers, possessing the skills and abilities necessary to perform the duties of the specialty occupation. The H-1B program has remained popular because it has allowed American employers to remain competitive and provides highly skilled foreign workers a path to permanent residence.
The provisions of the H-1B visa program allow qualified foreign workers to attain temporary employment having met specific requirements. H-1B visa recipients typically work in the STEM fields as scientists, engineers, computer programmers, software developers, business analysts, etc. although fashion models are also classified under the H-1B category.
USCIS will begin to accept H-1B cap-subject petitions for fiscal year 2017 beginning April 1, 2016. April 7, 2016 is the absolute deadline to file an H-1B cap-subject petition. Please note: employers cannot file an H-1B petition for an employee more than 6 months before the employee's intended start date. If accepted, H-1B visa workers can begin employment by October 1st. The H-1B visa is issued for up to three years but may be extended for another three years.