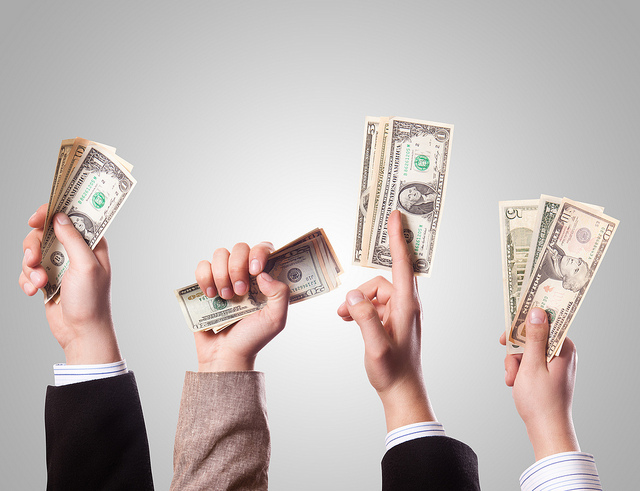 On May 04, 2016 the Department of Homeland Security published a proposed rule in the Federal Register, announcing that filing fees for many USCIS petitions and applications are expected to increase for U.S. employers and foreign nationals. The proposed regulation stipulates that filing fees may be adjusted for certain immigration and naturalization benefit requests by USCIS. The increase in filing fees was considered after USCIS conducted a comprehensive review of its fees and found that the current fees do not cover the cost of services provided by USCIS. According to USCIS, in an effort to fully recover costs and maintain adequate services, "an adjustment to the fee schedule will be necessary". According to the regulation, fees for most employment-based petitions and applications would be raised by an average of 21%, though other types of petitions may experience a higher increase in filing fees.
According to DHS, the higher fees will more accurately reflect the current cost of processing immigration applications and petition. A portion of the increased fees would provide additional funding for refugee and citizenship programs as well as system support for interagency immigration status verification databases.  The increase in filing fees will not take effect until the federal government approves the regulation, which is expected to take several months following the close of the 60-day comment period on July 5, 2016.
According to the new fee schedule under consideration, employment-based petitions would be the most impacted by the increase in filing fees. The filing fee for Form I-129, Petition for a Nonimmigrant Worker, would increase by 42% to a fee of $460, from the current rate of $325.  Similarly, the filing fee for Form I-140, Immigrant Petition for Alien Worker, would increase by 21% to a fee of $700, from the current rate of $580. The complete fee schedule under consideration has been provided below for your reference.
The EB-5 Immigrant Investor Visa Program is expected to be the most heavily affected by the new fee schedule. The filing fee for Form I-924, Application for Regional Center Under the Immigrant Investor Pilot Program, would increase by a rate of 186% requiring Regional Centers seeking designation under the program to pay a filing fee of $17,795 instead of the current rate of $6,230. In addition, Regional Centers would be required to pay a $3,035 annual fee to certify their continued eligibility for the designation. Currently, there is no fee in place for annual certification. The filing fee for the I-526 Immigrant Petition by Alien Entrepreneur, an application associated with the EB-5 visa program, would also increase to a rate of $3,675, a 145% increase up from the current rate of $1,500. The filing fee for an investor's petition to remove conditions on residence would remain unchanged under these new regulations.