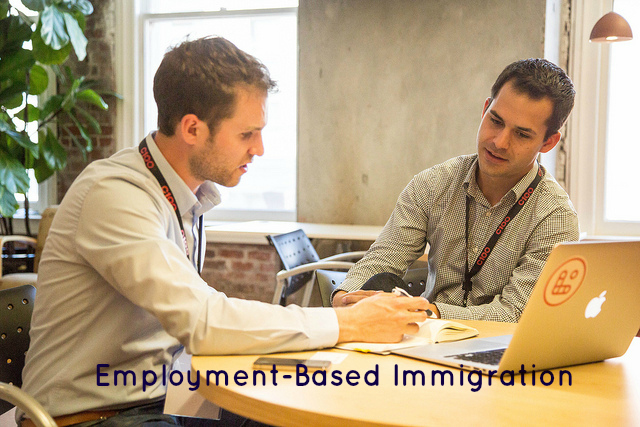 On Thursday, December 31, 2015 the Department of Homeland Security published a new proposed rule affecting highly skilled immigrant and non-immigrant workers alike. The proposed rule, introduced in last week's federal register, aims to improve the ability of American employers to hire and retain highly skilled workers waiting to receive their employment-based lawful permanent residence in the visa bulletin backlogs. Additionally, the proposed rule aims to enhance opportunities for such workers allowing them to be more easily promoted, to accept lateral positions with their current employers, change employers, and pursue other employment. While the proposed rule is not groundbreaking, it does address important challenges employers and their highly skilled workers have faced as the law stands today and makes recommendations for such relief. The proposed rule will be open for comment until February 29, 2016.
You may remember that on November 20, 2014 the President highlighted, as part of his executive actions on immigration, that the employment-based immigration system needed to be amended to modernize, improve, and clarify immigrant and nonimmigrant visa programs in order to create more jobs, foster innovation at home, retain a highly skilled workforce that would allow the United States to compete with other countries, and to stimulate the American economy overall.  In order to modernize the employment based immigration system, USCIS would be required to work with the Department of State to modernize and simplify the immigrant visa allocation process. Part of this process would require the Department of State to make reasoned projections of employment-based immigrant visa availability on the visa bulletin, that could be relied upon by employers and their highly skilled workers.
Presently, immigrant workers from India and China are experiencing extraordinary delays in the employment-based queue for permanent residence, while other highly skilled workers are forced to wait over a five-year period to receive company sponsorship and lawful permanent residence. Furthermore, such workers are forced to remain on temporary employment-sponsored visas in the United States while waiting for an immigrant visa to become available to them. This puts the immigrant worker in a predicament giving the employer the upper hand, while restricting the employee from seeking advancement and discouraging new employment, since this would require the employer to file a new petition and incur the expensive fees required for filing. Highly skilled works facing extortionate delays in the visa backlogs have experienced hindered employer/employee career advancement and job mobility. The new rules will provide limited relief in this area.