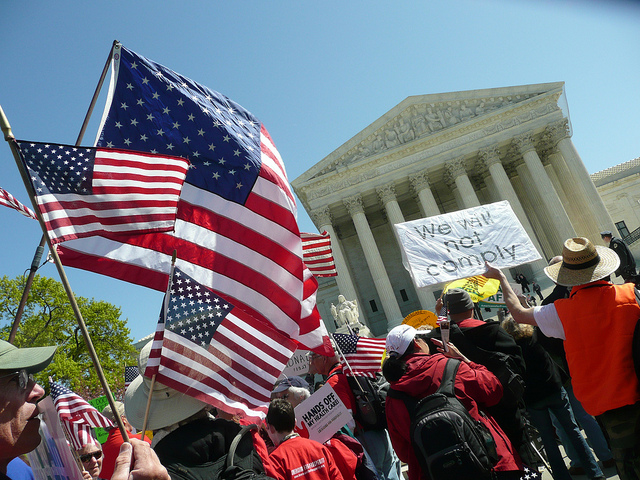 In preparation for its legal showdown at the United States Supreme Court, on Wednesday, the Trump administration moved to amend the starting date of the President's executive order entitled "Protecting the Nation from Foreign Terrorist Entry into the United States," an order which seeks to bar the admission of foreign nationals from Iran, Syria, Sudan, Libya, Somalia, and Yemen for a 90-day period. The Trump administration has moved to amend or change the starting date of the 90-day period of the order's enforcement to avoid the case becoming "moot" when it reaches the Supreme Court, given that the period of the executive order's enforcement was set to begin on March 16, 2017, and expire on Wednesday, June 14, 2017 thereafter. This 90-day period would essentially have given the Trump administration enough time to introduce enhanced security measures in its vetting of visa applicants.
Because the executive order was blocked by a federal judge from the state of Hawaii on Wednesday, March 15, 2017 (a day before the enforcement period was set to begin) with the issuance of a Temporary Restraining Order, the President's executive order did not go into effect on March 16, 2017 as he had planned. The Trump administration's efforts to halt the admission of Muslim foreign nationals from "countries of particular concern" and refugees was put on hold until the appellate courts ruled on the constitutionality of the travel ban.
Accordingly, the White House recently issued a memo indicating that parts of the executive order that have been placed on hold (pending litigation) cannot expire before they go into effect, and that the start date of the executive order would begin at the time the court injunctions (if at all) are lifted. In doing so, the Trump administration hopes that if the Supreme Court upholds the travel ban, the travel ban will go into effect immediately after the ruling is made.